This Lip Smacker Costume Is A Win For Any '90s Kid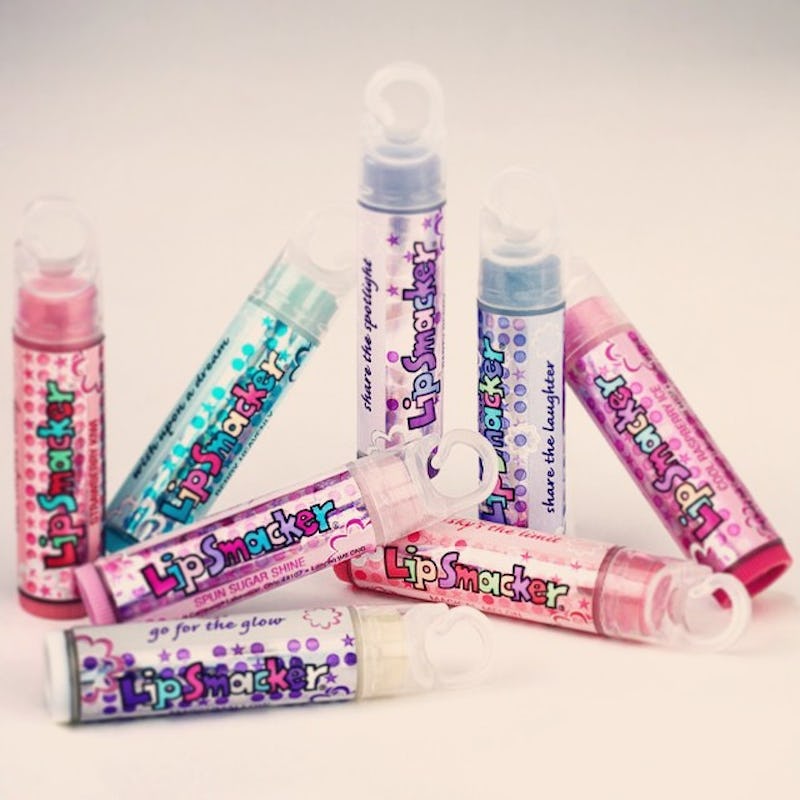 Before you know it, it will be Halloween and you'll be scrambling to put together a last-minute costume that will most likely be sub par. You know you can do better with a little bit of planning ahead. Luckily, Bustle has been putting a lot of thought into DIY Halloween costumes and I think I've come up with the perfect costume for any '90s kids — an easy Lip Smacker costume.
Chances are, if you were a kid in the '90s, you used Lip Smackers regularly, mostly because the flavors were so spectacular. Dr. Pepper flavored lip balm? Don't mind if I do. So if you want to evoke that '90s nostalgia, be the talk of whatever Halloween party you attend and make a costume for cheap, a Lip Smacker costume is the perfect way to hit all of those criteria. Bonus points if you can convince your friends to participate and you can all go as different flavors. That'll win some contests.
There are several ways you could go about creating this costume, depending on whether you want to be a chill Lip Smacker or a sexy Lip Smacker, while also taking into account how crafty you are/want to be. I personally think that the best way to pull off this costume is to keep it simple and get a little creative.
Here are three steps for becoming a Lip Smacker for Halloween.
1. Buy a brightly colored bodycon dress
This is the most important step and also the simplest. (Strapless Bodycon Dress, $19.80, forever21.com)
2. Acquire some colorful fabric paint
Be prepared to get crafty, because I'm sure you can guess the next step. (Tulip Dimensional Fabric Paint, $11.99, michaels.com)
3. Use your favorite Lip Smacker as inspo to write "Lip Smacker" on your dress
This will require some time and effort on your part, but it's also a great excuse to run out and buy some more Lip Smackers. Let the fabric paint dry and, voila! You now have a simple, affordable Halloween costume that will definitely be fawned over by every 90s kid at your Halloween party.
Images: Lipsmacker Brand/Instagram, Forever21.com, Michaels.com