These Sex Toys Double As Something Else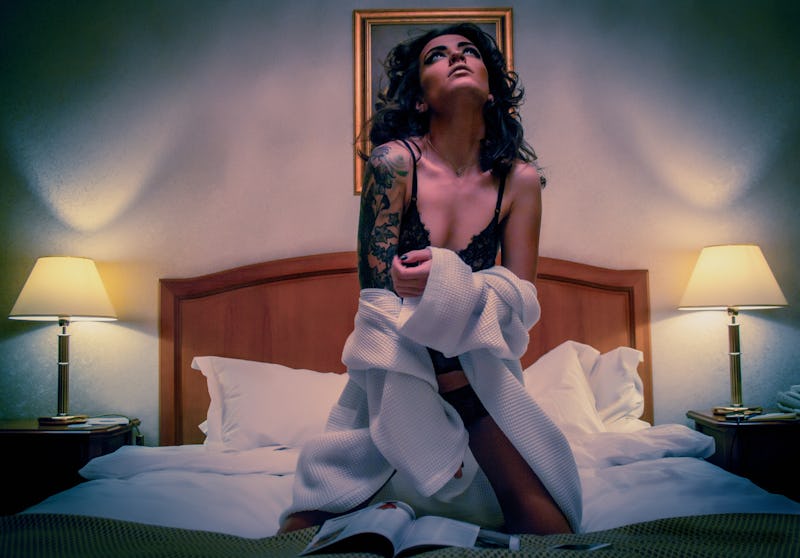 I like my sex toys how I like my Transformers: versatile machines that look totally badass. With the sex tech revolution in full force, there are few limits on what we can expect from a pleasure device these days. Absurd as it would seem a decade ago, it's NBD that sex toys can now be controlled wirelessly through your phone from great distances, or programmed to sync up to porn. Soon enough we'll even be able to use certain toys to stimulate, er, simulate sex with our favorite porn stars. Like I said, NBD.
So what's next? Anyone halfway in the know about the toys out there is bound to be a bit spoiled, which keeps pushing innovation farther and farther in new directions. We've already got high tech functionality, so what about dual functionality? A good sex toy needs to do little else beyond satisfying your sexual desires to be worthwhile, but something extra never hurt. If your sensual aid can also act as a fashion accessory, storage device or makeup tool, all the better!
Check out these four sex toys that also happen to double as something else.
Vesper Necklace, $69, Amazon
The Vesper necklace by Crave is sleek, discreet and wearable. Hanging from a delicate chain, this USB-rechargeable vibrator comes in silver, rose gold and 14 kt gold and allows you to create a buzz wherever you go.
Petting Ring, $1,411, Betony Vernon
Betony Vernon's "petting ring" has been featured in high profile photoshoots with Christina Aguilera and Angelina Jolie. While it may look like a simple curved ring that connects your thumb and index finger, let's just say that its ergonomic shape is designed to make any hands on experience extra enjoyable.
Vibrating Makeup Brush, $10, Amazon
Not merely a vibrator designed to look like a makeup brush, this toy can also be used to apply powder. Of course, what part of your body you apply that powder to is up to you.
Also by Crave, this USB-rechargeable vibe can store either eight or 16 gigabytes of whatever the hell you want in its flash drive. The possibilities for digital pleasure are endless.
Want more of Bustle's Sex and Relationships coverage? Watch people guess what these sex toys are used for:
Images: Unsplash; lovecrave/Instagram; endlessvictor/Instagram; Pipedream/Amazon; earlytobedsingapore/Instagram