Sad News For 'Chasing Life' Fans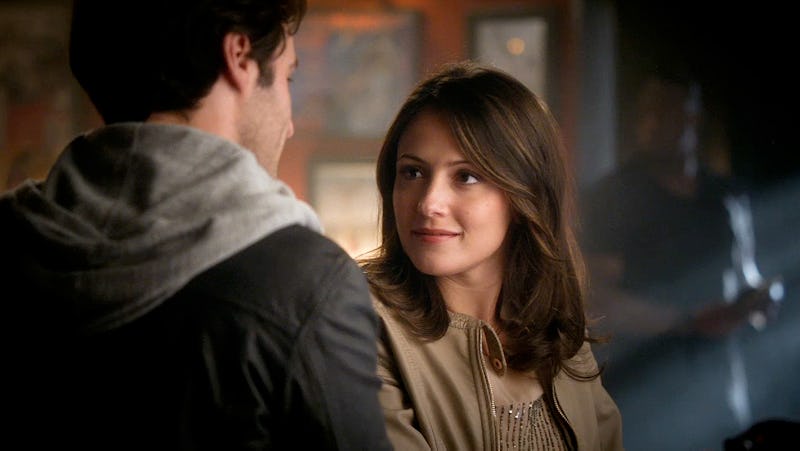 Sad news for Chasing Life fans: It was announced on Friday that Chasing Life was being cancelled after just two seasons on ABC Family. The show was a huge fan favorite, attracting audiences from around the world — but, unfortunately for everyone who looked forward to tuning in every week to watch April as she struggled through the various emotions and decisions associated with her cancer treatment, the show has officially ended after two amazing seasons.
But, though his news is devastating, there is a silver lining for fans of the show and of the type of broadcasting ABC Family has been creating over the past few years. The station announced in April that it aims to create more shows that are able to attract "becomers," the group of people the station defines as discovering who they are at different stages of their lives.
So, in other words, pretty much everyone?
As a result of the new demographic shift, the station has a whole slew of new shows to help ease the sting of losing some of their older shows like Chasing Life. First of all, in news that has everyone abuzz, ABC Family picked up a televised version of Shadowhunters , a new drama based on Cassandra Clare's The Mortal Instruments books, a series of young adult fantasy books about Clary Fray, a girl who discovers she's from a long line of human-angel hybrids who are tasked with destroying demons.
But, if fantasy isn't exactly your thing, there is also the new Nicki Minaj-produced series based on the singer's early life growing up in Queens, New York. The show will follow a young Minaj through the trials and tribulations of immigrating to America from Trinidad, fitting in, and finding a foothold in the very competitive entertainment business.
And of course these amazing shows are joining ranks with the already awesome lineup at ABC Family, including The Fosters and Pretty Little Liars.
So don't despair, Chasing Life fans. There is still plenty to love on ABC Family, including a few new shows that might quickly become your new obsessions.
Image: ABC (2)