Rebecca Shakes Things Up On 'Crazy Ex Girlfriend'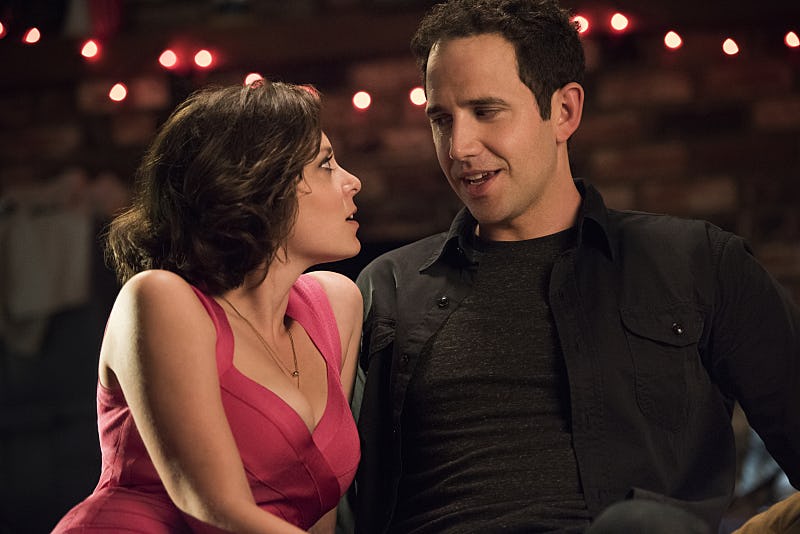 Crazy Ex Girlfriend started out big: sweeping musical numbers, giant pretzels, and a whole lot of heart. We meet Rebecca in a flashback opening scene depicting the last time when she was really happy. Sadly, it was long ago, during summer camp where she had a brief fling with Josh Chan who dumps her in the most high school way possible — before jumping in his mom's car. Fast forward to the present Rebecca is a high powered attorney with an overbearing mother and just about to make full (er, Junior) partner at her law firm. After a panic attack turns into a chance run in with Josh, she pulls a full on Felicity and Rebecca quits her job and moves to West Covina — Josh's hometown that he is moving back to.
This is the part where she reconnects with Josh, they fall deeply in love and all of her problems are magically solved. Well, this is a TV show so obvously that's not how it goes down. Josh never texts her back when she arrives in town (rude) and Rebecca — after some light Facebook stalking — connects with one of his friends, adorable bartender Greg who takes Rebecca on a kind-of-date to a party Josh is supposed to be at, only he is a no-show. Rebecca tries her best to mask her disappointment by getting frisky with Greg, who is luckily a pretty nice guy and doesn't hook up with girls who are crying (is it a sad sign of the world that this made me cheer?). Tears aside Rebecca and Greg have chemistry, which is a really a good thing since it turns out Josh has a very serious girlfriend, and she's the real reason he left New York.
This could be the beginning of a Josh-Rebecca-Greg love triangle, or they could go in a totally different direction with it. This show is just off kilter enough to defy expectations, and just charming enough to totally pull it off.
Images: Eddy Chen/The CW