Hobbies You Can Transform Into Your Dream Job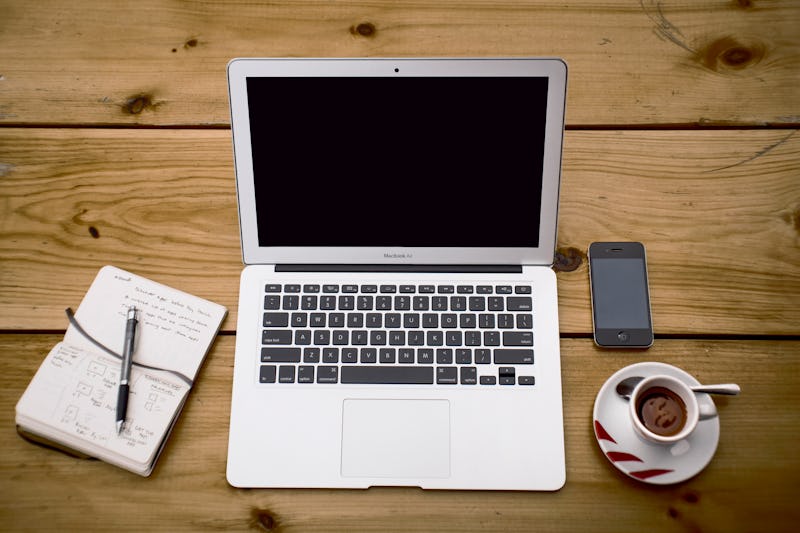 There are times in life when you should just bite the bullet and turn your hobby into a job of your dreams. You may feel unfulfilled in your chosen career or you may be contemplating quitting your job for any number of reasons. However, I'm not saying we should all quit our day jobs and get swamped in debt. When contemplating big life decisions, the sensible route is to come up with a plan and take it in stages rather than blast ahead like a bull in a china shop.
Puneet Mehta, an entrepreneur and contributor to Forbes, wrote about his experience in quitting his job and becoming an entrepreneur in his article, "Take The First Step To Start A Business But Don't Quit Your Day Job." His experience included remaining at his job while his own business grew. Eventually, he was able to leave his day job due to the success of his company. Similarly Hiranya Fernando, the founder of Careerly, wrote about why you shouldn't quit your day job to pursue your dreams. This may seem like a rather depressing, dream-killing topic however Fernando raised some valid points: Before quitting your day job, you should question what your motivations are behind this life changing decision and ask yourself if you are truly serious about it.
The way I see it is, you already make time in your life for your hobby, so why not transform it into a money making venture? Before you know it, your hobby could be your main source of income and you could be working the job of your dreams. So here are seven hobbies that you can make money from.
1. Gardening
Are you a gal who has prize petunias and whose garden boasts beautiful blooms all year round? It's safe to say that your neighbors may have started to admire your handiwork, so why not make a little money out of nurturing someone else's garden into an outdoor space that they will go from loathing to loving? On the other hand, if you have a vegetable patch, you could make money out of selling the fruits (and veggies) of your labor. You could even set up a delivery service including boxes containing a selection of your finest produce. Alternatively, you could sell your wares at farmers' markets or even from your front garden. In the summer, one of my neighbours puts out a table full with all of the beautiful vegetables her family has grown and I always prefer to support local people than multi-million dollar businesses. The tomatoes I bought from her where the best I've ever tasted.
2. Reading
Some people adore reading and can devour multiple books in a month. Due to them being very well-read, excelling in the subject of English often comes hand in hand; these bookworms can spot a misplaced apostrophe or a misspelling from a mile off and they even relish in their discovery. If this sounds like you then you will be delighted to find out that you can get paid to read. Proofreading entails reading through a selection of works which could range from a novel in the makings, a play manuscript, or a business brochure and checking that there are no punctuation or grammatical errors. Elance is a brilliant website that helps clients find people to fill their vacancies and it offers a range of creative jobs for people looking for work. Along with writing jobs and translation work, there is an entire section dedicated to Editing & Proofreading. Just set up a profile and start applying for proofreading jobs that catch your eye. Proofreading is the perfect job for those whose noses are constantly in a book.
3. Arts & Crafts
Perhaps you are an art student who recently graduated but had to take a mundane job in order to pay the bills? Or maybe you have a collection of your creations taking up valuable space in your apartment which you'd love to see go to new homes? Whatever your creative passion or craft, Etsy is a fantastic tool to utilize. There have been some major success stories of businesses thriving on Etsy such as Three Bird Nest but it's a good idea to read up on e-commerce tips and how to make a successful start with your Etsy business before diving in head first. Take it slow and start building your Etsy business around your nine to five and fingers crossed, maybe one day you can quit your day job.
4. Nail Art
There are some girls out there who are awesome at nail art. Their Instagram profiles are filled with photos of their latest creations which have their envious followers perplexed at how they came up with these stunning designs. If you're a girl who always has pristine nails and enjoys coming up with new nail art, you could start doing nails for a pretty penny. To get started, you'll need to complete a course for health and safety reasons; you can choose to undertake an online training nail program or check out your local colleges to see what they have to offer. It is worth mentioning that not all online nail training programs are accepted for you to practice as a nail technician worldwide, so you might want to enquire in your local area as to the best way to move forward. Once qualified you can set up a mobile nail technician business and take your equipment to wherever your clients are located. Distributing business cards in your local area and setting up a Facebook page to promote yourself are great ways to start spreading the word about your new business.
5. Sewing
You might be the kind of gal whose friends turn to when they have ripped their favorite dress and they need it fixing for a special occasion. Instead of watching TV shows, you spend your free time working out new, innovative ways in which to reattach buttons, revamp your old clothes, or rework old dress patterns. Sewing was once a skill passed down from generation to generation but now it seems to be a skill harnessed only by our grandparents. Start by creating a free website that highlights your stitching strengths and post fliers around your neighbourhood showcasing your sewing skills. If you live in a small town, word of mouth and recommendations are great ways to get your business off the ground.
6. Music
Whether you're a talented musician who makes music for a living or you play in a band in your spare time, you could teach others the joy of music and pass along your knowledge and skills. People can be either gifted or talented at music. My understanding is that musically gifted people are those who show a natural flair for music such as Mozart who began composing from the age of five. Whereas musically talented people are those who are deemed to be great at their chosen instrument because of their hard work. As a singer with a Grade 8 music qualification I would put myself in the talented category. Performance videos of me as a child show that I most definitely was not gifted at singing. However, through years of classical singing lessons, exams, and training, I reached the highest music level grade aside from of course a degree. By starting up music lessons in your spare time you could nurture someone's talent or discover a modern Mozart, all while sharing the hobby which you love.
7. Baking
So you're the baker that all your friends wish they could be, but they're happy just being your friend and devouring your goodies. Well, why not rustle up your own baking business? You could be the third member of 2 Broke Girls with the difference being that with your baking business on the side of your regular job, you might not be so broke. Don't forget to do your research on any food hygiene certification which may be required of you to bake goods for the general public in your corner of the world, the Global Food Safety Initiative (GFSI) Certification seems like a good place to start. Unlike Max and Caroline, you don't need to put all of your cash into a physical bakery. You could do cupcake deliveries or create made to order cakes at home, which will save you a ton of money.
Whatever your hobby, there's probably a way to make money from it if you want to start your own business. Who knows? Maybe one day you'll be running your own empire that started with a home based hobby.
Images: AlejandroEscamilla; NeslihanGunaydin; PadurariuAlexandru; JoannaKosinska; WilliamIven; MarioCalvo /Unsplash; Giphy (3)