The One Thing To Do Before Going Out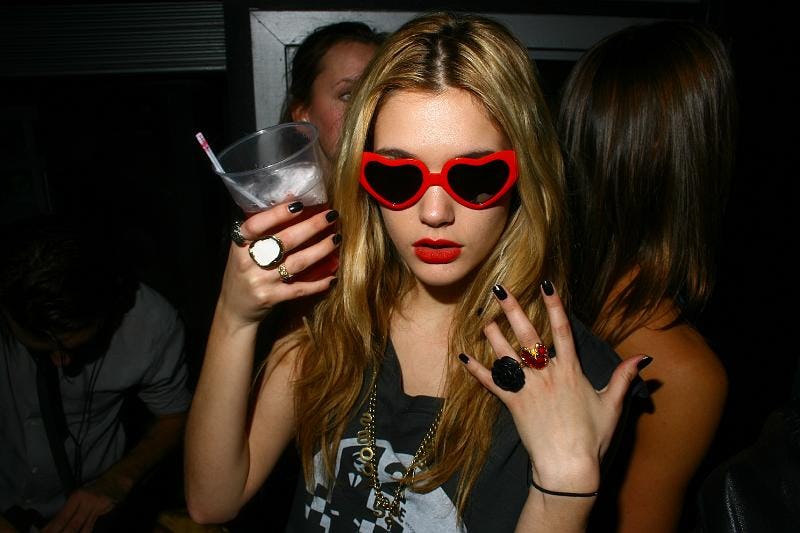 It's Friday night and you have got a party you're totally pumped for, but found out about it like, half an hour before the night kicks off. Take a deep breath because I'm about to tell you the one thing to do if you're going out but don't have time to get ready. With a single tip, you'll be good to go in no time!
The key to getting ready super fast is focusing on ONE feature you want to highlight. Eyes? Great, I've got a game plan for you. Lips? No problem. Cheeks? Piece of perfectly blushed cake.
By narrowing it down to play up one feature, you'll infinitely cut the time it would take to get ready down to a small, manageable task. I tend to follow this strategy whenever I'm going out, regardless of how much time I have to get ready so I don't end up chilling in front of the mirror instead of hanging out with my friends. Rotating out which feature I play up means I can always look a little different and special every night out without having to have an overflowing makeup bag! Makeup tips that will save you time and money? Yes freaking please.
Here's the one thing you need to use to play out your eyes, lips, or cheeks before going out.
1. Black Smudge-able Eyeliner Pencil
(Black 24/7 Glide-On Eye Pencil, $20, Urban Decay)
Whether you want a subtle pop, a full cat eye, or a smoky eye, a smudge-able black liner can achieve any of those to make your eyes stand out instantly. Finish the look with mascara if you have time.
2. Bright Lip Stain
(Melted Liquified Long Wear, $21, Too Faced)
If you're wanting to play up your lips, you don't have to take Kylie Jenner's lipstick approach to be party ready. Pop on a smooth lip stain that takes barely seconds to apply but will last all night along.
3. Cream Blush
(Convertible Color, $25, STILA)
For a warm, natural look, go for highlighting your cheeks with cream blush. The subtle hue will keep your face looking vibrant and fresh no matter how late you stay out.
Image Credit: ICanTeachYouHowToDoIt/Flickr; Courtesy of Brands