Hayes Grier's 'Grease' Number Was A 'DWTS' Fave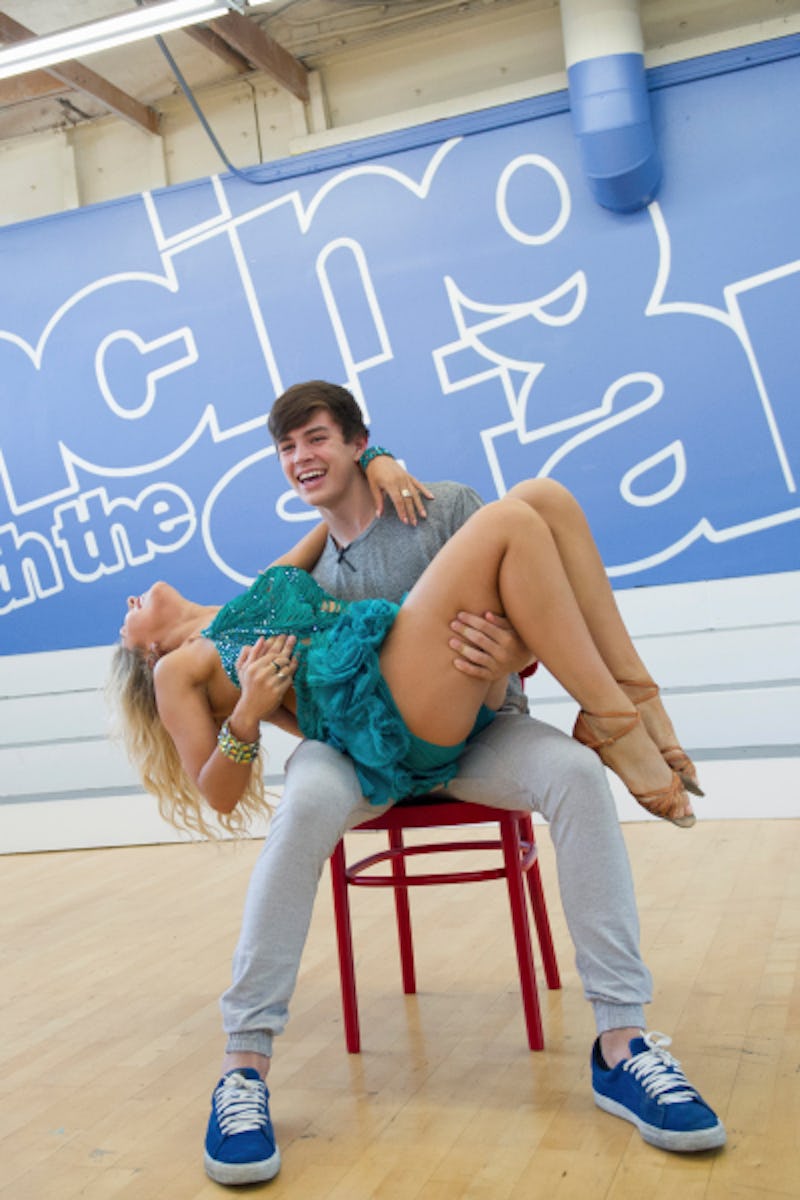 As the competition tightens on Dancing With The Stars Season 21, I have to say—Hayes may be the one that I want. No, but literally! Hayes Grier and Emma Slater danced to Grease on Dancing With The Stars —"You're The One That I Want," to be exact. To put even more pressure on Hayes and Emma, the special guest judge for this night of iconic dances was none other than Olivia Newton-John, who wrong the book on playing Sandy. Luckily, Emma's expert choreography and Hayes' Travolta-esque blue eyes (Newton-John even said he was a "baby John," which for a kid that is a social media star, that's the biggest compliment of all time) totally won everyone over, especially the studio audience.
The judges did have a few caveats, though — while both Bruno and Carrie Ann enjoyed Hayes and Emma's performance, they agreed that it's halfway through the competition, and though Hayes is doing better than most, he needs to step it up a little bit. Hayes needs to tighten up his angles and display his emotions better while dancing—become a dancer, you know? Doesn't sound too bad, right? I think that Hayes will have no problem pushing himself to the next level, especially with Emma cracking the whip behind him. He's already at the top of the Dancing With The Stars pack, after all.
Of course, his loyal fans on Twitter had other things to say about Hayes and Emma's performance. Hint: They were glowing.
Even though he didn't get the tippity top scores tonight, Hayes' charisma', ever-improving dancing abilities, and his literal army of Twitter and Vine followers to vote for him definitely insure him passage into next week of Dancing With The Stars. Grease was an excellent choice for Hayes and Emma—Danny and Sandy are totally proud.
Images: Aaron Poole/ABC