Biebs' "Sorry" Dancers Are Killing It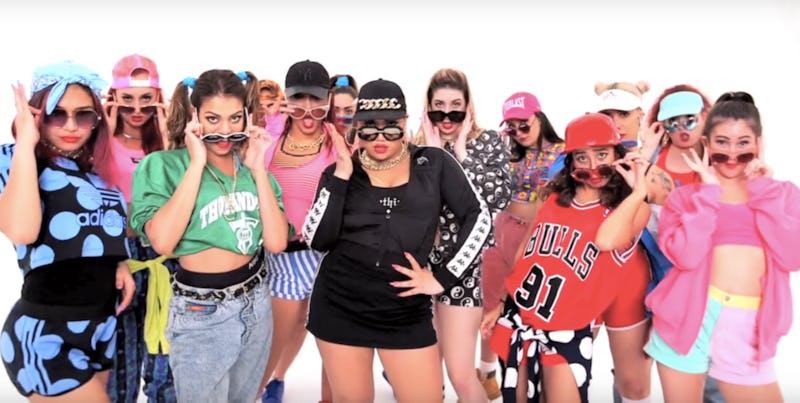 I know what you're probably thinking in the wake of Justin Bieber releasing his "Sorry" dance music video: Where is the official "Sorry" video, Biebs? And look, I respect your opinion and all, but there's just this little matter of the totally kickass dancers in Bieber's "Sorry" video. Sure, they aren't a former teen heartthrob turned bona fide artist that even grown-ass adults are down with, but they are absolutely slaying it in this video. And that's probably because they are a dance crew led by world-renowned choreographer Parris Goebel.
Now, if you've seen this video, then you know that Goebel and her crew are a force to be reckoned with, her accomplishments as a dancer and choreographer are pretty impressive too. According to her website, she's worked with Jennifer Lopez (uh, I could stop right here and this would be amazing on its own), Cirque Du Soleil (for Michael Jackson ONE), Nicki Minaj (bow down already), and her dance crews have been made world champions on more than one occasion. It's no wonder she made it to the top of Bieber's list for this dance heavy video.
And while you could just feast your eyes on this one example, I'm thinking you might want to see what else this New Zealander has accomplished while we're at it.
That Time She Made A Dance Video In The Paris Metro
Get it?
That Time Her Crew Rocked This LA Dance Competition
Damn, ladies.
When She Was Absolutely Born To Dance
No doubt about it.
That Time She Got Herself About A Million More Fans
Where are you performing next, Parris? Consider me there.
Images: Justin Bieber/Vevo (2)