You Can Visit The Whisky Club From 'Wicked City'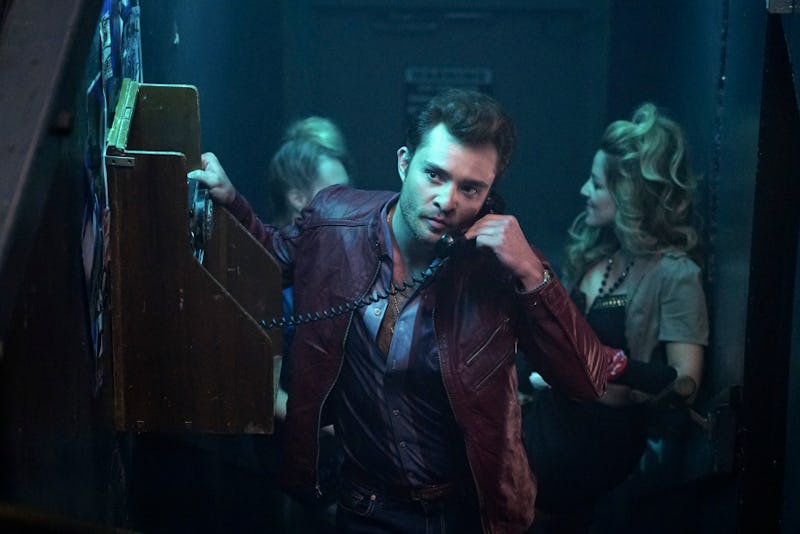 While it may be true that Wicked City is not based on real events, that doesn't mean that there aren't certain details about the show that are grounded in truth. Take, for example, the prime location where Kent seems to attain all of his female victims. The Whisky A Go-Go is actually a real nightclub on the Sunset Strip and has played host to an array of rock bands — including the likes of the Doors, Janis Joplin, and Led Zeppelin — dating all the way back to 1964 when it originally opened its doors. In fact, you could catch a bus, train, plane (hey, I don't know how far away you are) to Los Angeles right now and visit the iconic establishment yourself any day of the week.
Just don't expect to find a serial killer lurking in the corner that looks an awful lot like Ed Westwick because that particular aspect to The Whisky is purely fictional. I mean, don't misunderstand me, you should always be on high alert for creepers no matter what club you go to. I'm just trying to say that this place isn't an actual breeding ground for serial killer abductions, so you can feel completely safe if you wanted to stop by for a drink. But if an attractive guy happens to hit on you, maybe consider a quick Facebook stalking session in the bathroom before you take things further. You know, just to be safe.
But as far as authenticity goes, all of the scenes that take place in The Whisky on Wicked City are completely legit. The cast and crew actually filmed there, so everything you see on the show is what the real deal would look like. As a matter of fact, you can go to The Whisky's official website and see actual photos of their venue itself. You'll half expect to see Westwick's Kent charming so lady at the bar. (Sadly, though, the odds of the actor actually being there are pretty probably slim at best, but you never know!)
So the next time you're in the area, why don't you go-go (get it?) down to 8901 West Sunset Blvd. for some good drinks and even greater music. Because even though the '80s are long gone, our love of rock n' roll has never been stronger. And despite any reservations you may have about Wicked City itself, there's no denying that the music is to die for.
Images: Eric McCandless/ABC (2)