'Wicked City' Has Some Passionate Fans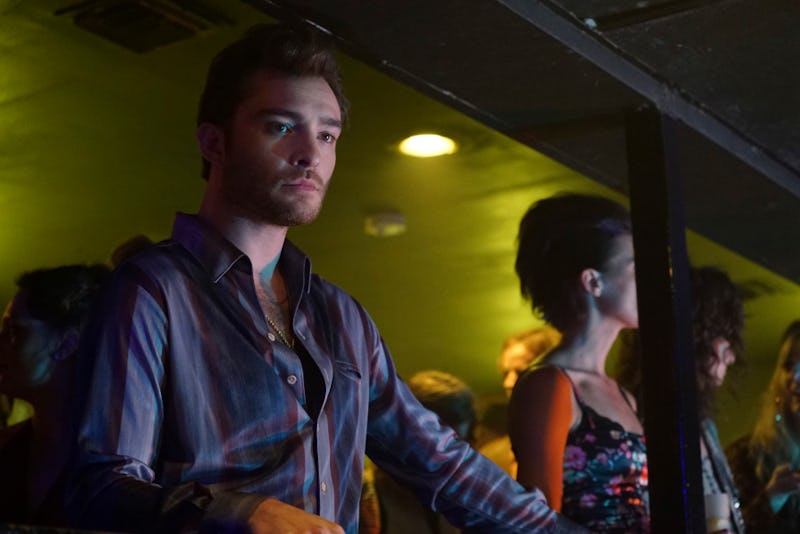 Ed Westwick is back on TV in ABC's new crime drama Wicked City — and no one was more pleased than the actor's fans during the Tuesday night premiere. The actor is best known for his breakout role as Chuck Bass on the CW's Gossip Girl, where he gained a loyal following. Ed Westwick fans on Twitter loved Wicked City , even if his new killer role isn't quite like Chuck Bass. First of all, Westwick plays Kent Grainger, a character alive in Los Angeles in 1982, so that's probably before Chuck and Blair were born and way across the country to boot. That and there's the little matter of Kent being a serial killer.
But Westwick's fans were just happy to have the heartthrob back on their TV screens on a regular basis among Erika Christensen (Parenthood), Jeremy Sisto (Clueless), and Taissa Famiga (American Horror Story) known for their famous previous roles. And Westwick does a pretty great job as the smooth and charming Kent as the 80s dream guy: Sexy, confident, likes kids, and makes radio dedication. Oh, except that those songs come on right before he murders his dates. Naturally, the series has a really great nostalgic soundtrack and a mention of going to a Billy Idol concert. How awesomely 1982.
So just how dedicated are Westwick's fans? Check out a sampling of the tweets below.
He's Sexy No Matter What
No. Matter. What.
He Makes Weird = Hot
They do.
He's Still Got It
Like there was ever any doubt.
And There's Even Some Chuck Bass There
But will Kent make us forget Chuck? Probably not, but it's good to see Westwick back on TV again.
Images: Eric McCandless/ABC; Giphy