'Harry Potter & The Cursed Child' Tickets Are Here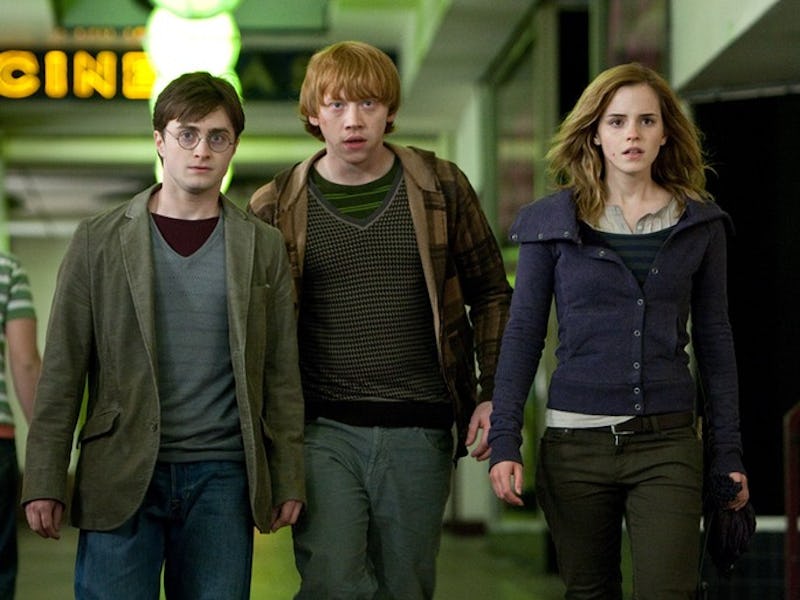 Like most Harry Potter fans, I'm still just as in love with the wizarding series today as I was back when The Sorcerer's Stone first debuted back in 1997. Once the movies hit the big screen, I became even more obsessed, and I've never really gotten over it. There's something so comforting about checking in with Harry, Ron, and Hermione every time I pop in a DVD or pick up one of the books these days, even though I'm a grown woman. And while many of us mourned the end of the series, author J.K. Rowling gave us a gift in the form of Harry Potter and the Cursed Child , a new story that takes place post-Deathly Hallows and gives audiences a mystery to solve. And with the premiere of the play's West End debut in London coming in summer 2016, it's time to start thinking about how to get tickets to Harry Potter and the Cursed Child , and I'm here to help.
If you're up on your HP gossip, you've likely already signed up for updates from the play's website and registered for pre-sale tickets. If you were one of the lucky ones who did, you can order your tickets from today via the Nimax Theatre website. Those are likely going to sell out quickly, however, so if you've got your code to grab seats, I'd make quick work of logging on to get the best choice of seats. Select preview performances between June 7 and July 29 are being sold at a lower price, so they'll likely be the first to go.
If you can't get your hands on tickets today, don't you worry — general sale isn't too far away. Tickets will be available for anyone who wants them (first come, first served, obviously) from October 30. They're not even that expensive, considering — seats will vary between £15 and £65, which is just about $25 to $100. That's a small price to pay for a ticket to both shows of the two parter (and just a small price in general for any new dose of Harry Potter).
The Harry Potter and the Cursed Child has a handy countdown on the site to the first performance, which currently stands at 223 days. That might seem like a long ways away, but it'll be here sooner than you think, so make sure you get your tickets fast.
Images: Warner Bros. Pictures