Adults Recreate Their Costumes From The '90s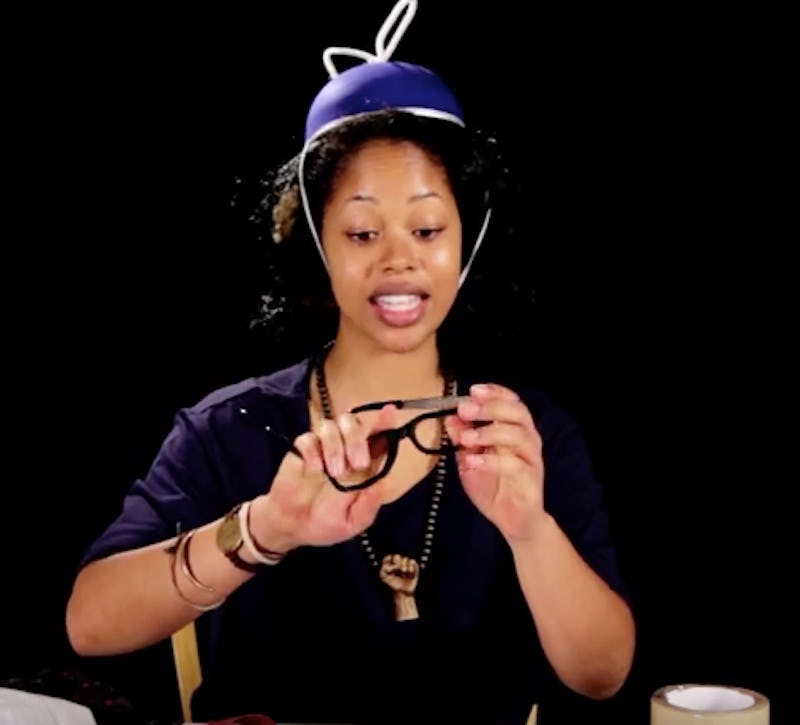 Surely you've done a Halloween #TBT — you know, the cute faded one where you're donning a toothy grin surrounded by face paint and wearing some sort of felt costume? Well, this Halloween, '90s kids recreated their childhood costumes and things got all kinds of nostalgic.
In the mix of the hype and hullabaloo of Halloween, it's easy to forget about its essence. When we were kids, slumming it in the lush shackles of the '90s, Halloween was a time to celebrate and make memories. It was a time to be silly and creative and social. It was a break from ordinary life with no religious implications. For the most part, everyone celebrated Halloween. And, because we were kids, our families were involved. Parents and grandparents went to work putting the costumes together for us and painting our faces and carting us around from neighborhood to neighborhood. It was a community affair and it made for the greatest memories, because they were shared.
As I sit here, a few days away from Halloween, stressing over whether I should go for a funny costume, a cute costume, a sexy costume, or an ironic costume, I realize I've lost sight of the holiday. Halloween is just about letting loose and having fun. It's about being present and it's about making memories. It's about taking a break from the stress of every day life and just letting your guard down. Stressing over it defeats the purpose. And when you see this memory blast video, you'll be reminded of that same essence, too. Here are a few highlights:
Ah, memories
Are you ever really too old for Halloween? The older you get, the more meaningful it becomes. Ah, nostalgia.
Did I really wear this?
It's hard to imagine the confidence we had as kids to be silly. It takes a lot of courage to embarrass yourself and have fun. It's easier to see that now as an adult.
Still got it
It's actually like, pretty cute. Creative, functional, warm. Why not?!
Watch the full video here:
Images: YouTube (4)