Is This 'Little Women: LA' Star Pregnant?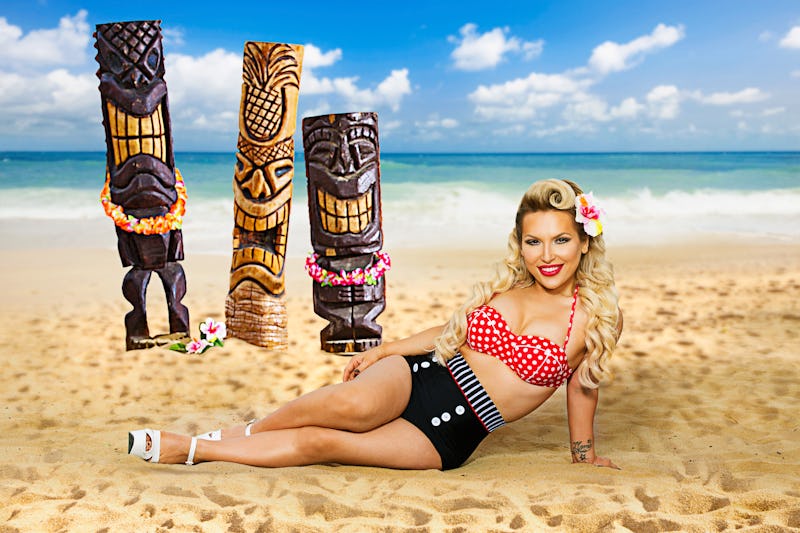 Babies have always been a major part of Little Women: LA. Elena Gant pondered pregnancy in Season 1, Terra Jole got pregnant in Season 2, and Christy McGinity Gibel's struggle to conceive was documented in Season 3. But life is cyclical, and after this big season of Little Women: LA filled with major life moments, I can't help but wonder again, is Elena pregnant?
When Elena got ready to make a surprise announcement at Jasmine Arteaga Sorge's margarita party this season of Little Women: LA, everyone thought she was getting ready to drop some baby-related news. However, Elena instead announced that she and her husband would be renewing their wedding vows, which they did in the show's Season 3 finale. Now that the couple has had the proper wedding they've always wanted, it makes me curious if planning a family could be the next step for them. As I previously mentioned, Elena and Preston have had the big baby talk before, but Elena has always ended up focusing on other things, such as plastic surgery or her career.
Since filming on Season 3 of Little Women: LA wrapped, Elena hasn't said anything about any plans to grow her family. She hasn't even dropped any hints regarding the matter.
That's probably because Elena has been too busy building up her career in the fashion and beauty industries, which we saw the beginnings of this season of Little Women: LA. This includes taking some fierce Insta pics that look straight out of a model's portfolio. Elena is definitely not showing even a hint of a baby bump in any of those photos, so it certainly doesn't look like she's pregnant. She has also kept busy trying out different hairstyles and filming makeup tutorials to post on her YouTube channel EG Beauty, which has the not-too-shabby amount of 36,000 subscribers right now.
It looks like Elena also had another major life moment when she met Marc Jacobs earlier this year. It's unclear what that encounter was all about, but it was definitely a good networking opportunity for Elena, whatever it was.
Since the Little Women: LA cast members are very family oriented, another baby will probably not be too far away for someone on the show. Let's at least get former Little Women: LA cast member Traci Harrison Tsou's baby on the show when he is born, amirite? However, it doesn't look like that mom-to-be will be Elena anytime soon.
Image: Patrick Ecclesine/Lifetime