Get To Know Ronnie & Caroline From 'DASH Dolls'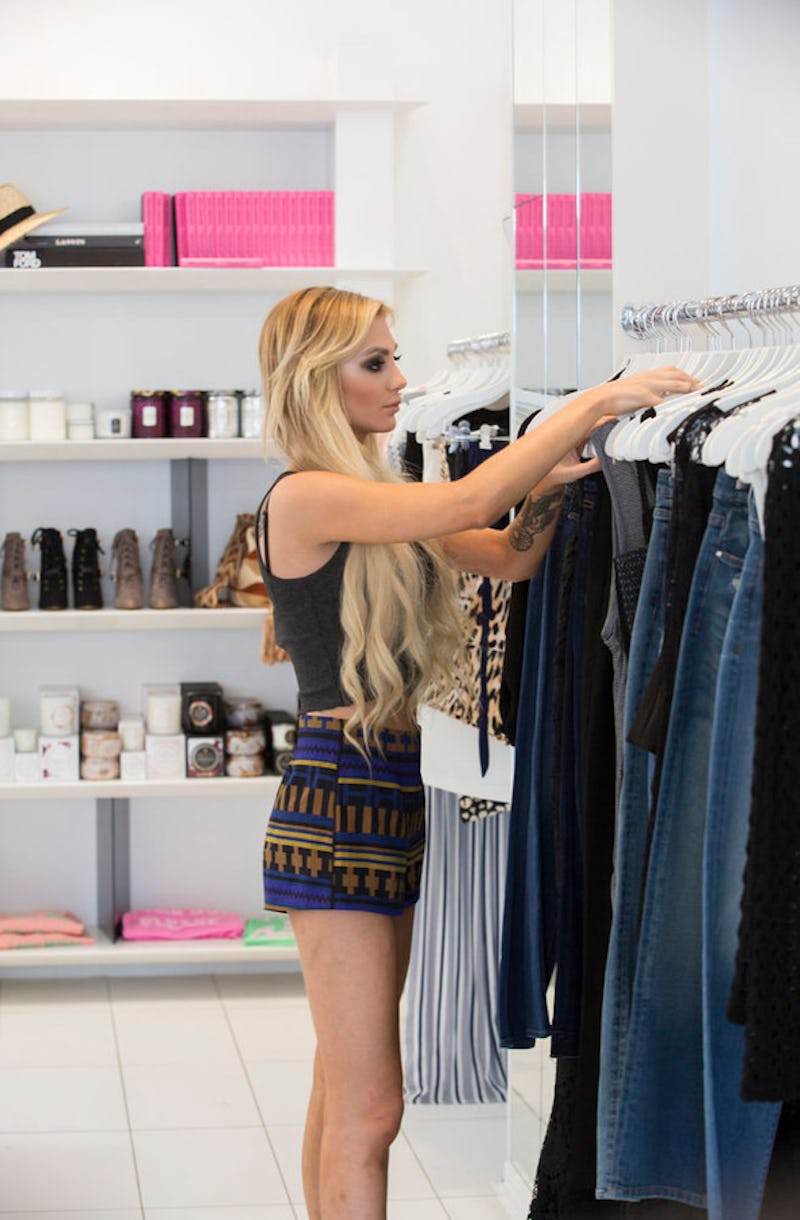 The winter weather may be almost upon most of us but fear not friends, DASH is ripe with the warm and fuzzies lately. Finally, we saw the inevitable romance between Caroline and her friend Ronnie blossom on DASH Dolls right before our very eyes. I don't know about you, but I have been extremely curious about this pairing and how it may have come to be. So, how did Caroline and Ronnie meet?
Well, I can't answer that with 100 percent certainty because there are very few details floating around the world wide web about their lives together before the show. I can, however, speculate on how they became the perfect coupling that they are today through some serious investigating. Who among us doesn't love to obsessively search through strangers' social media accounts? I am not ashamed.
These two are actually pretty interesting. Caroline's unique personality is just the beginning of her intriguing life and Ronnie has had quite the journey as well. The more I found out about them, the more they seem to be perfectly fitted for each other. Their lives and interests seem to coincide quite nicely. How nicely you may ask? Read on to find out more about them.
1. They Are Both Musicians
Both halves of this whole are successfully creating music. Ronnie is the lead singer of the band Falling In Reverse. They have seen some pretty good success, and he even has the coveted check mark next to his name on social media (WHOA). You can check out Caroline's YouTube channel to see all of her latest songs and she also has a single, "For The Weekend" on iTunes.
2. Ronnie Has Had Some Legal Troubles
You never want to completely judge a person by their past but maybe Caroline should keep Ronnie's indiscretions in mind while this relationship starts to build. He was arrested in 2012 for alleged domestic assault on his girlfriend (though the charge was later dropped). At the time, his rep commented on the matter saying, "There is some misinformation out there. Ronnie did have a court appearance today and the case has been resolved. The domestic violence charge was dismissed. Ronnie plead[ed] no contest to a misdemeanor charge of disturbing the peace." He was also accused of sexual assault after one of his performances in June of 2015. He is currently suing his accuser for defamation, so let's hope that these accusations aren't true.
3. Ronnie Has His Own Clothing Line
Ronnie's clothing line, Hoods Up has seen some serious success since he launched it. The line has t-shirts, hoodies, and accessories. The best part about it? Caroline supports him completely. She even advertises his line on her social media sites. Adorable!
4. They Were Friends First
Before they officially started dating, these two had a great friendship. In my opinion, a great romantic relationship should always start with a great friendship connection. Being each other's best friends is so important and these two look like they started off on the right foot. Let's hope it works out for these two crazy kids.
Images: Dale Berman/E! Entertainment