How To Clean Sorel Boots Properly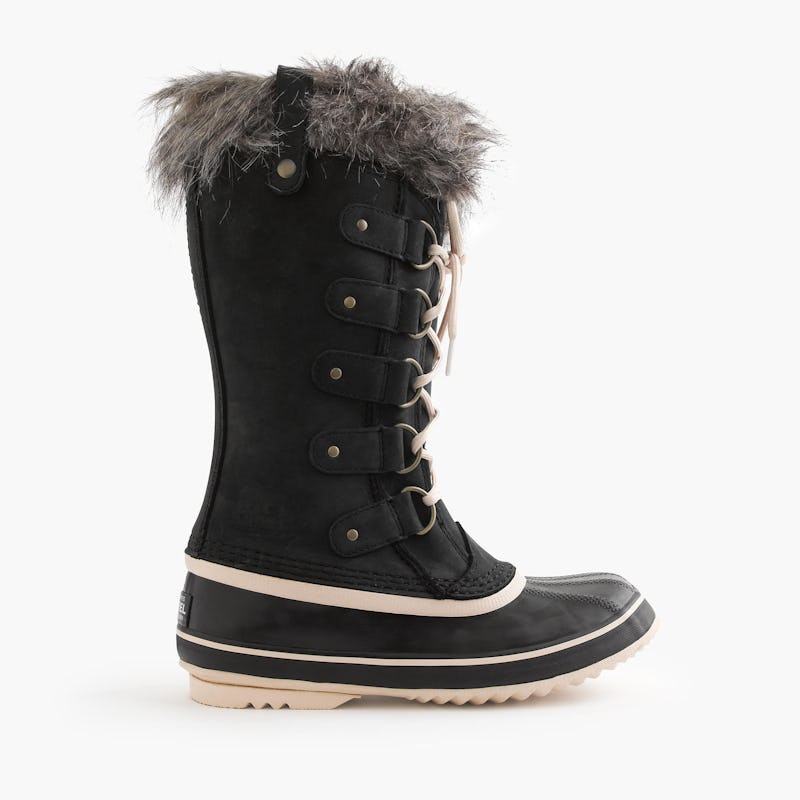 When winter arrives, there's nothing you'll be more thankful for than your snow boots (except maybe your coat). But boots definitely take a serious beating trudging around the elements, so knowing how to clean Sorel boots is extremely crucial come December. High-quality boots, like Sorel, do not come cheap. However, taking proper care of them will ensure they'll last a long time. The good news is it's actually really easy, so you'll have no excuse not to!
Sorel is one of the most popular brands when it comes to snow boots. Not only are they practical and equipped to handle any type of inclement weather, but they are also actually really cute and stylish, a factor not all snow boots can boast. But they are going to cost you, so you definitely want to take proper care of them. Luckily, they couldn't be any easier to clean. Seriously.
According to Sorel, the best way to care for your boots is to gentle wipe them with a damp and clean cloth. That's it. As for drying them? It's best to let them air dry. All materials, meaning leather, suede, rubber, felt, and fur, follow the same cleaning process.
Super easy, right? The one thing you need to avoid, though, is submerging your boots in water. Most boots are waterproof or water resistant, and aren't meant to be dunked in deep water, so stick to a damp cloth and do not pour excessive amounts of water on them.
Cute, practical, and easy to clean — just scoring all the points.
Have another kind of winter boot? Watch this video below from Howcast on how to properly care for them.
Whatever you do, remember to not make these seven common winter boot mistakes. Good luck and godspeed, everyone!
Images: J.Crew