AMC Won't Be A Two-Hit Wonder Network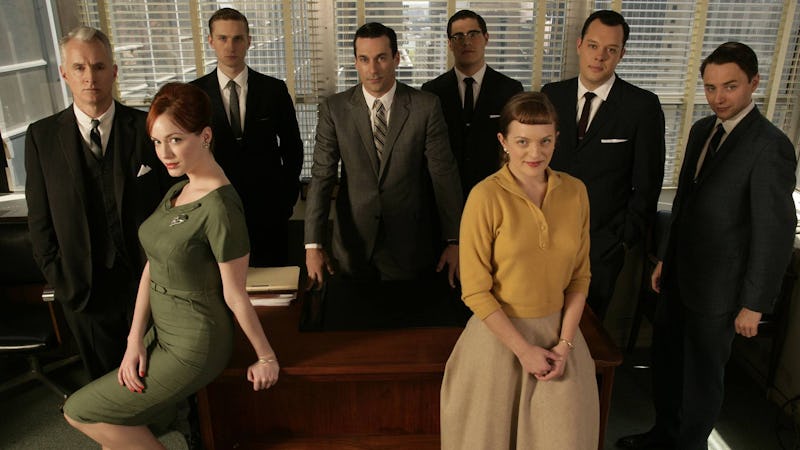 AMC network has distinguished itself impressively in the last few years, changing from the channel you tuned into at 3 a.m. to watch The African Queen for the millionth time to the channel that has carried some of the most beloved shows in recent history, like Breaking Bad, Walking Dead, and Mad Men. However, with the much discussed end of Breaking Bad and the impending end of Mad Men, many avid TV-watchers and entertainment media outlets have begun to wonder, will the end of these iconic shows be the end of AMC's golden era?
Sure, Walking Dead will still be drawing in wide audiences, but the appearance of two spin-off shows, Better Call Saul and a Walking Dead spin-off, has people wondering if AMC will flail in the wake of its two greatest productions. Two of AMC's head execs, Charlie Collier (network chief) and Joel Stillerman have been interviewing left, right and center, talking up their newer projects and repeatedly calling attention to how AMC's saving grace is its dedication to originality and wonderful, eclectic content, yet still, the Internet doubts.
After all, we have seen the rise and fall of TV empires, HBO experienced a distinct lull in quality original content after its behemoth hit show The Sopranos, and many believe that the rise of Netflix signals a death knell for AMC's magnificent comeback. Not to mention the noticeable dearth of female-protagonist led shows, a fact that has not gone unnoticed by the feminist media.
The New York Times said, "Walking Dead promises consistent ratings bonanzas for years to come. But finding shows of such consistently high caliber may take time." Jason Lynch of Quartz rather witheringly described AMC's plan for future programming as, "AMC Classic: hey viewers, you loved these shows before, now get ready to love them again!" However, I don't really agree, with any of these neutral to negative views of AMC's future.
Let's not forget that AMC pulled both Breaking Bad and Mad Men, frankly speaking, out of their ass. When these shows premiered, AMC was commonly regarded as nothing more than the network that showed a lot of old movies, and now they're the proud creators of one of the most beloved shows on television (Mad Men) and one of the most respected pieces of modernity, Breaking Bad. It is fully possibly that they will falter, and that they will simply have to ride on the coattails of their big successes for a little bit, but I don't believe viewers to be so fickle as to simply write off AMC in the year and a half I expect it will take them to put out their next hard-hitting show.
Their approach to creating hit shows seems to rely heavily on very talented writers and creative teams, which is pretty much any writer's biggest dream. Sure, working from a business model that Collier summed up as, "we wanted to be premium television on basic cable. We want creators to bring us their passion projects... the through line is, we're going to be original" is a little vague and has room for pitfalls, but history has shown it has much more room for brilliance and originality.
Dorothy Pomerantz of Forbes has said that the breakout success of the smart, original show will spawn an "arms war" between the networks, but in the meantime, it will afford the viewers with really inspired and out-of-the-box television for a while longer. Additionally, the media pressure on AMC to give us a better female lead than Sarah Linden of The Killing is bound to eventually result in a strong and intelligent female driven series, a la Orphan Black or even Orange Is The New Black. AMC might not write to make hits, but they know how to hire creative talent, and you can bet that the next group of amazing AMC writers are going to give us some hard-hitting chicks to balance out the Walter Whites and Don Drapers of their past glory.
After all, it was only five years ago when it seemed like television was awash in brainless reality shows and corny reruns of Two and A Half Men, something Forbes addresses in its consideration of the future of television. Now, networks are offering big budgets and support for original scripts and new ideas, hungrily searching for the next Orange Is The New Black or Breaking Bad, and if you think AMC is going to simply fall by the wayside, I say forget it. A simple Twitter search for AMC TV yields countless tweets, not only about AMC's hit shows but other, less known fan favorites, like Comic Book Men and Hell On Wheels.
AMC is not the network version of the dude who is popular for a week after throwing a huge party in high school, it's more like that guy no one noticed because he always wore sweatshirts that covered up his six pack. AMC has been quietly producing good content since long before we all noticed, and to say that it will offer nothing beyond spin-offs post Breaking Bad and Mad Men is to ignore the fan base it has been playing to since it began creating original programming.
If, as Quartz says, AMC is in the same place as HBO post-Sopranos, well, then they're set to continue making record-breaking great television, as arguably HBO is currently having a renaissance of great original shows and positive viewer response. Only time will tell, but when AMC produces your next television obsession, hopefully with a female lead, don't be surprised when I say that I told you so.
Images: AMC