'Supergirl' Ep Is Pulled In Wake Of Paris Attacks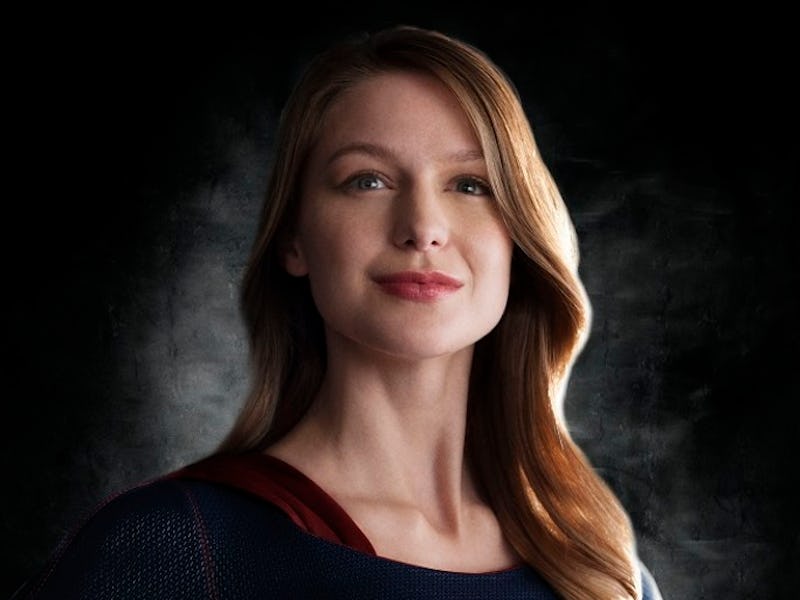 It what seems to be due to last week's tragic attacks on Paris that left over 100 people dead, CBS has decided to pull a terrorism-themed Supergirl episode "How Does She Do It?" from the Monday, Nov. 16 schedule. According to EW, the network is also pulling a scheduled episode of NCIS: LA, which dealt with ISIS recruiting young women. New episodes of both shows will still air, thanks to a bit of schedule shuffling. On Supergirl, Kara will celebrate her first Thanksgiving since she donned her cape in "Livewire," while NCIS: LA will air "The Long Goodbye," which was originally scheduled for Dec. 7. There is no word on when or if the pulled episodes will air.
CBS' scheduling changes should be commended during this heartbreaking time. With Paris and the world in mourning, no one is ready to see fictional terrorism on TV, but sadly, it is all too common for television to inadvertently mirror reality when actual tragedy strikes. One of the most infamous instances of this occurred in 1999 when The WB and all involved decided not to air the Buffy the Vampire Slayer episode "Earshot" one week after the Columbine shooting due to concerns over the episode's focus on school violence. More recent series that have had episodes pulled or rescheduled due to real life tragedies include Hannibal and USA's Mr. Robot . TV Tropes has a thorough rundown of episodes that have hit too close to home to air in the wake of real life events that makes it clear just how often heartbreaking tragedies have occurred in recent years.
At this time, it is simply more important to honor the real people who are fighting terror in Paris than it is to see Kara take on fictional terrorists on Supergirl. I suspect many viewers will feel better knowing they will be sitting down to watch an episode devoted to Thanksgiving and escapism during this difficult period. As of right now, no other scheduling changes have been announced for the upcoming week, although NBC's Undateable opted not to perform their regularly scheduled live episode of the series on the night of the Paris attacks out of respect to the victims and their families.
At times like these, it is important for everyone to come together, and it is heartening to see the entertainment industry opting to act with compassion after such a horrific event. Now is a time for courage, community, and love — and even the smallest of acts, like pulling an episode of television that could inadvertently cause people more pain, sets an example for everyone. My thoughts remain with the attacks' victims, as we all try to figure out how to help those in Paris and move forward after crisis.
Image: Warner Bros.TV