Melania Trump's Interview Will Make 'SNL' History
Hold on to your hairpieces, readers, because this election season is about to kick in to high gear. It always starts as one big cluster at the beginning, all the candidates being funneled through the tight neck of the media bottle, and always ends with a few remaining victorious. Basically, when the candidates start being interviewed by the top news anchors on television, you know it's getting serious. Which means that Donald Trump is officially in this thing, guys, because it was announced on Tuesday that he is scheduled to be interviewed by the top dog herself, Barbara Walters. And, this time, in what is being viewed as an even bigger deal than another hour of Trump talking, he will be accompanied by his wife, Melania. So far Melania has been absent from the campaign trail, but this interview will mark the first occasion of the election season where she will not only make an appearance, but be asked to speak as a potential future First Lady. And while the interview will be airing soon — on Friday, November 20th — I have a feeling that we will be talking about this one for a while. Because, seriously, can you just imagine the Saturday Night Live sketches that are going to come of it?
Donald Trump has already been a season regular on SNL in the past few months. He hosted 'SNL' on November 7th, but even when he wasn't starring on it himself, there have been a number of actors who have played him in sketches. This season, Taram Killam has done a bang up job of playing the Don, but in past seasons he has also been played by Darrell Hammond. And, recently, in the sketches where Donald Trump is parodied, Cecily Strong has played his adoring wife, Melania.
So, right there, Saturday Night Live has had enough practice impersonating these two to take this interview and run with it on their next episode. But the fact that Barbara Walters is the one conducting the interview is really just like frosting on the cake.
Because if anyone knows what it's like to be parodied on SNL , it's Barbara Walters. The television host and news anchor has long been the brunt of Saturday Night Live's joke for decades, played by a number of actresses throughout the years, including Nasim Pedrad, Michaela Watkins, Rachel Dratch, Cheri Oteri, and Gilda Rader. As if there weren't enough to talk about with this interview being the first to include Melania to compel the SNL writers to make it part of their bit, it's being done by Barbara Walters, an SNL favorite.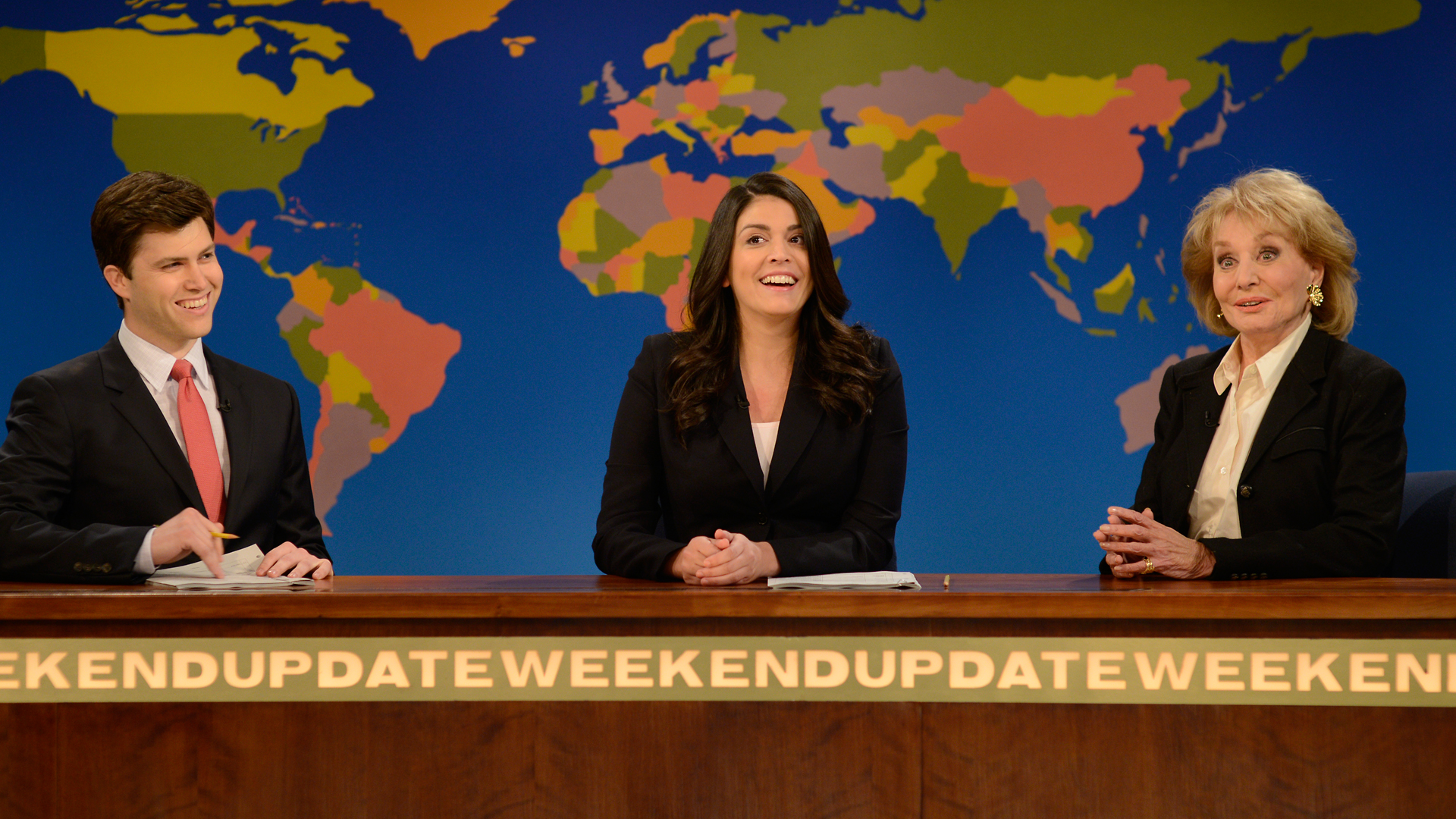 In other words, this interview was made in Saturday Night Live heaven.
So mark your calendars, my friends. I have a feeling that the Saturday following this interview is going to mark the episode of Saturday Night Live that you don't want to miss. With ample opportunity for parody and impersonation, I'm calling it now: This interview is going to be the sketch of the election season. You mark my words.