'Below Deck' Could Have A Surprising Reunion Guest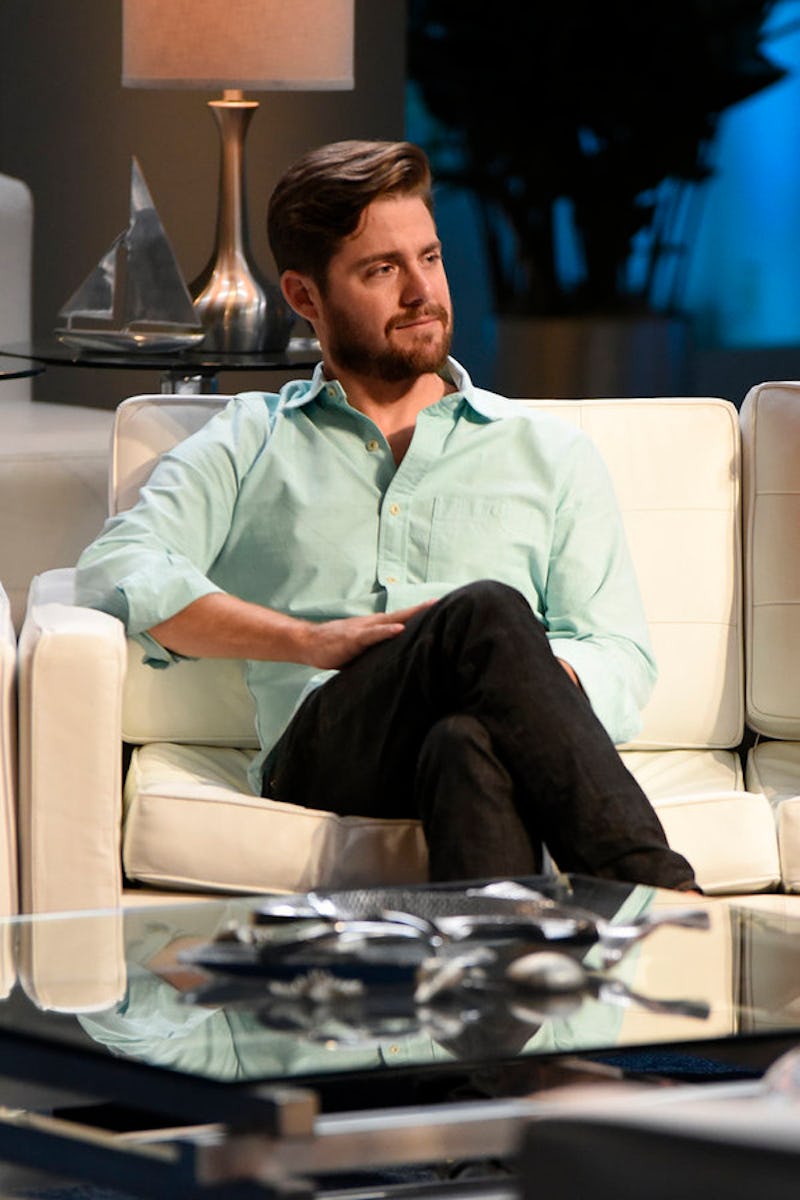 Below Deck really stepped up its reality drama game this season. Eddie, who was previously the golden child of the high seas, really took a flying leap off of his pedestal when it was revealed that Rocky and Eddie hooked up, meaning he cheated on his long-term girlfriend, despite denying it for a while. Due to this reveal, there's a lot of speculation this season about the status of Eddie's relationship with his girlfriend, Amy. Now that the show has wrapped, fans are wondering if Eddie's girlfriend will be at the Below Deck reunion on Tuesday night.
Well, the reunion is going to be a two-parter, and right now all we have to go on is the teasers that Bravo has slowly rolled out over the last week or so. Nothing in the trailers or previews has confirmed that Amy will make an appearance on Part 1, which is set to air Nov. 24. There is one clip, however, that may suggest she's either in the audience or backstage. It's not exactly cold hard evidence, but it made me scratch my chin and wonder whether she could have been on the premises while the reunion filmed. Check out the clip below.
In the video, Andy Cohen asks Rocky the question that has been on every Below Deck fan's mind since the beginning of Season 3. It has to do with who she was looking at during her interviews. Rocky had a habit of speaking to the ceiling and gazing upwards a lot during her talking heads — not exactly the juiciest tidbit, but funny nonetheless. The real fun comes at the end of her answer. She made a joke about butterflies being in the corners of the ceiling and Eddie made the stupid decision to chime in with a joke of his own. In response, Rocky asks him if wants to "get into some stuff," and then asks him point-black if his girlfriend is there. Eddie looks clearly stunned and Rocky finishes off by saying, "can I meet her? I have a lot to share." To which Eddie replies through an exaggerated chuckle, "never mind."
Whoa. That certainly makes me think that Amy could possibly be there. Even if she isn't, she will obviously be a topic of conversation at the Below Deck reunion, which is more than enough for me to tune in.
Image: Denis Contreras/Bravo