Rachael Taylor Found A Hit With 'Jessica Jones'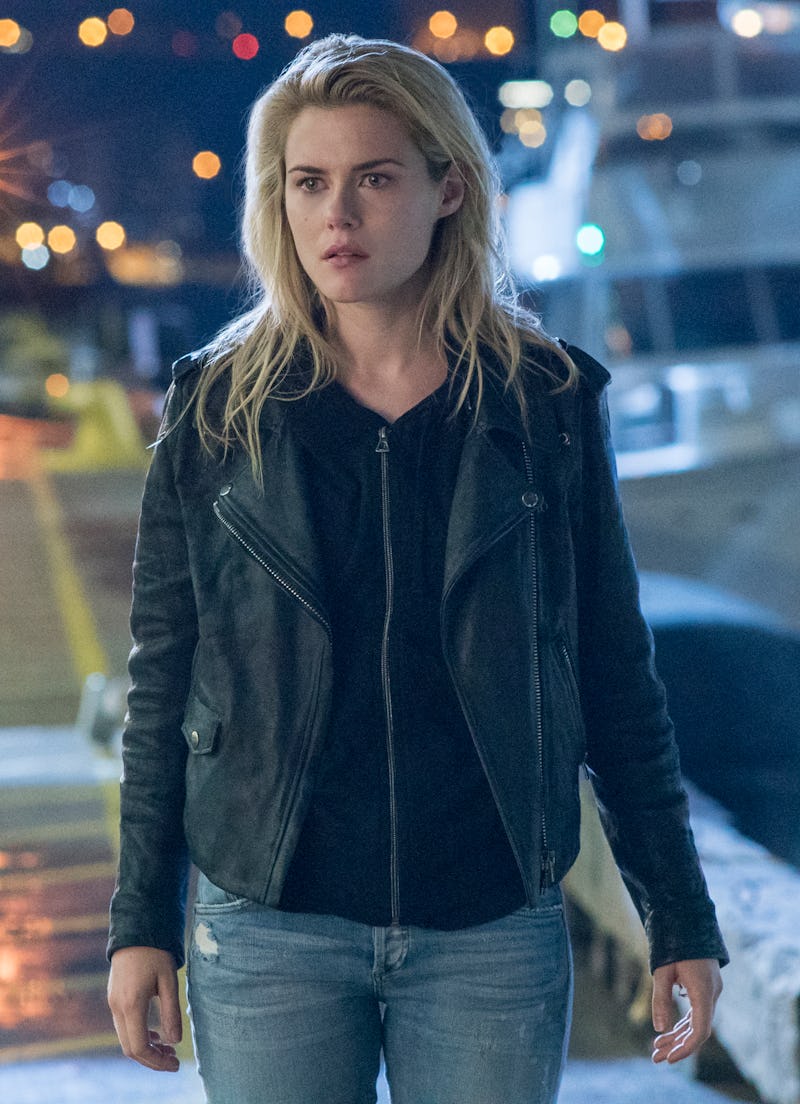 Netflix may not release ratings information about its original programming, but its newest show, Marvel's Jessica Jones , is a massive success by pretty much any other metric. The superhero action series is a critical darling, a buzzworthy populist hit, and a refreshingly feminist take on a genre traditionally dominated by hunky, straight white men named Chris Something. And it has turned its leading lady, Krysten Ritter (Breaking Bad, Don't Trust The B— In Apartment 23) from just another familiar face into a bona fide star. But Ritter's not the only one getting attention; her co-star Rachael Taylor, who plays Jessica's bff Trish Walker, is another standout in a terrific ensemble cast. But just who is Rachael Taylor?
The 31-year-old actress was born and raised in Tasmania, Australia. She began her career as a model for the likes of Bonds Australia (a major clothing retailer, for whom she still models today) before transitioning into screen work in her early 20s. Her early days were spent appearing in American made-for-TV movies like The Mystery Of Natalie Wood and Dynasty: The Making Of A Guilty Pleasure, as well as Australian series like McLeod's Daughters and headLand. After a few years of hard work in supporting roles, Taylor got her first big break in a film that was "more than meets the eye."
Transformers (2007)
Taylor came to the attention of American filmgoing audiences in Michael Bay's blockbuster action figure adaptation; the Australian actress played Maggie Madsen, a Pentagon analyst who helped crack the code used by the Decepticons and aided the Autobots in their final battle against the evil alien robots in disguise.
Washingtonienne (2009)
Sarah Jessica Parker must be a Transformers fan, since the Sex And The City star soon cast Taylor in the comedy pilot she was developing for HBO. Based on the eponymous blog written by Washington staffer Jessica Cutler, Taylor would have starred as a young government employee juggling her career and her sex life in our nation's capital. Sadly, HBO declined to pick Washingtonienne up to series after viewing the pilot.
Grey's Anatomy (2011)
Taylor quickly turned defeat into success; shortly after shooting that failed HBO pilot, the actress landed a memorable recurring role on Season 7 of the ABC medical soap as Dr. Lucy Fields. An OB/GYN attending at Seattle Grace, Dr. Fields quickly became a love interest for Alex Karev... although their relationship ended in the Season 7 finale when Lucy took a job treating children in Malawi.
Other Film Work
Since Transformers, Taylor has appeared in a number of feature films in an eclectic range of genres, including horror movies (Shutter), indie romcoms (Splinterheads), family-friendly dramedies (Red Dog), and alien invasion thrillers (The Darkest Hour). Most recently, the actress co-starred in the 2014 erotic mystery The Loft (above) as Ann, the love interest of James Marsden's character.
Other TV Work
Someone at ABC must have really liked Taylor's work on Grey's Anatomy, because shortly after her stint on that show, she was cast as one of the three stars of the network's update of the classic '70s series Charlie's Angels (above) alongside Minka Kelly (Friday Night Lights) and Annie Ilonzeh (Arrow). Unfortunately, the reboot only lasted one low-rated season. Taylor next starred on another short-lived ABC series, the supernatural thriller 666 Park Avenue. When that show was cancelled, she landed the lead in NBC's hostage drama Crisis — which was also cancelled after one season.
After three starring roles on three cancelled series in a row, will Jessica Jones finally be the project that sticks for Taylor? There has been no official announcement of a renewal for the superhero series — but a second season is all but guaranteed, given Netflix's partnership with Marvel Studios. After trying her hand at being an analyst, a doctor, and a kickass spy, it seems that Taylor has finally found her niche. From now on, you can just call her Hellcat.
Images: Myles Aronowitz/Netflix; DreamWorks Pictures; ABC (2); Open Road Films