19 Songs You Loved Hearing At Middle School Dances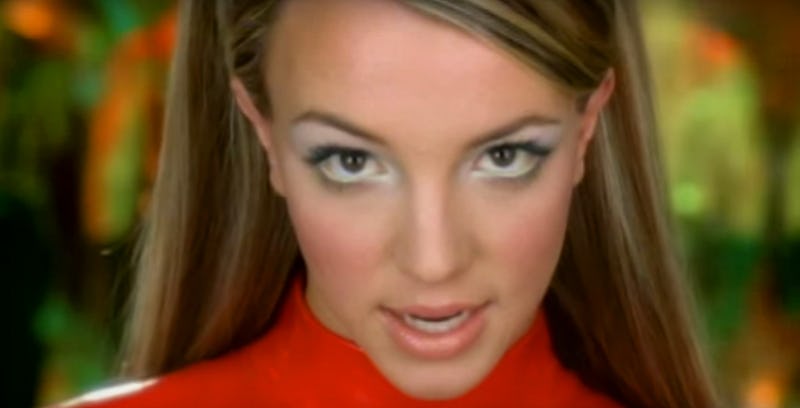 Middle school isn't a time I look back on fondly very often (two words: bowl cut), but I frequently get nostalgic for the music. Ah, yes, the always awkward middle school dances. Would your crush finally notice you? Or would you spend the entire evening standing alone by the refreshments table, drinking cup after cup of off-brand Kool-Aid until you'd given yourself a supremely unattractive red crustache? (I'm not speaking from experience or anything...) I love making playlists of the best songs from the '90s and the early '00s, but today, I'd like to try something a little different. Today, I'd like to highlight the best middle school dance songs that made you go absolutely berserk every single time you heard them.
You know the tracks I'm talking about: mere seconds after the DJ would put one of them on, a burst of energy would surge across the B.O.-filled dance floor and everyone would enthusiastically yell, "Oooh! This is my song!" And then, you'd dance the night away. Well, you'd dance the night away until roughly 9 p.m, at which point the chaperones would turn on the lights in the cafeteria and you'd get a really sobering look at how sweaty and gross everyone was. Still, chances are you couldn't wait to do it all over again when you got home.
Below are 19 middle school dance songs that made you totally lose control:
1. Christina Aguilera — "Genie In A Bottle"
As soon as you heard that opening piano, you knew it was on.
2. Lou Bega — "Mambo No. 5"
Admit it: You couldn't wait to pretend like you knew how to swing dance to "Mambo No. 5"!
3. *NSYNC — "Bye Bye Bye"
Inevitably, people would attempt the choreography from the music video (with disastrous results).
4. Eiffel 65 — "Blue"
What is "Blue" about, anyway? Crippling depression? Meh, you didn't care. Once the song started, it was time to rave.
5. Juvenile — "Back That Thing Up"
This track always packed the dance floor at my middle school dances. Oop.
6. Britney Spears — "...Baby One More Time"
I still get amped when I hear the beginning of "...Baby One More Time."
7. Will Smith — "Wild Wild West"
Curiously, few songs got the kids at my middle school dances riled up quite like the theme song for Will Smith's critically panned Wild Wild West movie.
8. OutKast — "Hey Ya!"
I mean, you couldn't not "shake it like a Polaroid picture." That's just, like, a rule of life.
9. Ciara — "1, 2 Step" (feat. Missy Elliott)
Ah, the golden age of Ciara.
10. Nelly — "Hot In Herre"
"Hot In Herre" was one of those songs everybody loved to sing along with at the top of their lungs (which I'm sure was super comfortable for all of the adult chaperones in attendance).
11. Destiny's Child — "Jumpin', Jumpin'"
Such a bop.
12. Backstreet Boys — "Everybody (Backstreet's Back)"
Backstreet's! Back! Alright!
13. Britney Spears — "Oops!... I Did It Again"
"Oops!... I Did It Again" is almost as iconic as "...Baby One More Time." People liked to act out the bizarre spoken interlude about the old woman from Titanic (and who could blame them?).
14. Sisqo — "Thong Song"
The "Thong Song" took my middle school by storm.
15. 50 Cent — "In Da Club"
"Go shorty, it's your birthday..."
16. TLC — "No Scrubs"
I had zero experience dealing with scrubs when this tune was popular, but you better believe I lip-synched those lyrics with conviction!
17. DMX — "Party Up (Up In Here)"
A true masterpiece.
18. Monifah — "Touch It"
I wonder what Monifah's doing right now?
19. Usher — "Yeah" (Feat. Lil Jon & Ludacris)
Legendary.
Image: BritneySpearsVEVO/YouTube