Rocky Apologizes To Emile On 'Below Deck'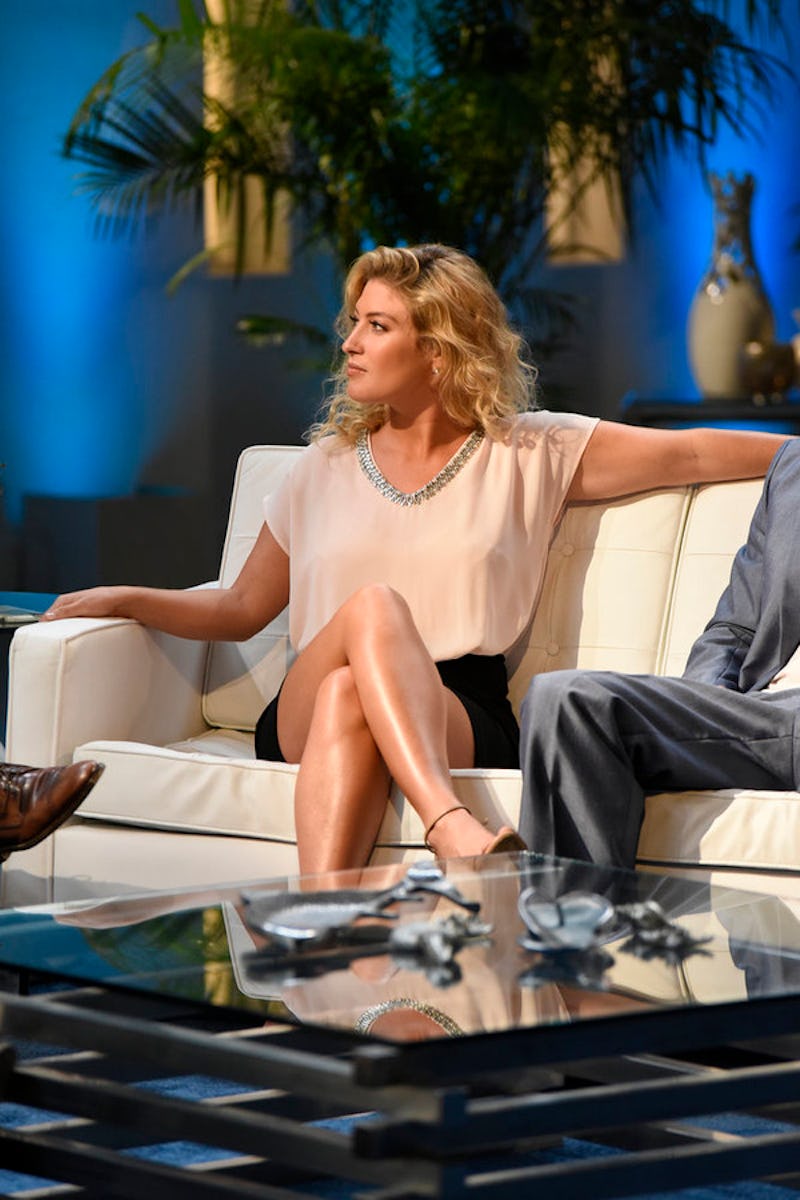 During last Tuesday night's Season 3 finale of Below Deck, Rocky dived off the boat and practically skipped down the boardwalk. She was elated that she would never have to see the Eros crew again. I guess Rocky forgot that the seasons of reality series usually end with the cast reuniting, which they did during this Tuesday night's episode of Below Deck . Yes, Rocky had to face all of the crewmembers she pissed off this season, including Emile, who fell hard for the stew/mermaid that he thought had been into him, too. But Rocky smoothed things over with Emile when she apologized for misleading him about her feelings toward him this season. Well, almost.
When host Andy Cohen brought up the topic of Rocky and Emile's relationship, the deckhand frankly said that he felt like she had led him on. As you may recall, early on in the season, Rocky was basically dying to have Emile ask her out and was stoked when he actually did. But then after the two went on a disastrous date, things quickly cooled between Rocky and Emile. Rocky just wanted to be friends with Emile, and she dropped hints about her feelings to him. Unfortunately, he never really picked them up until Rocky spelled it out loud and clear in that awkward letter, which Emile said during the reunion was embarrassing to receive in front of his fellow crewmembers.
To my surprise, Rocky said she was sorry she misled Emile. However, her remorse only lasted for so long. She explained that she was frustrated that Emile wasn't getting that she wasn't into him, and I actually don't blame her for feeling that way. The boy was really not picking up on what she was putting down.
But I have to agree with Captain Lee's appraisal of the situation during the reunion. He was so visibly upset over the fact that Rocky can't seem to own up to anything. Every other member of the Eros crew seemed to be able to eventually admit to their mistakes, but for some reason, Rocky has been incapable of doing so. Her apology to Emile about leading him on during the Below Deck reunion was even weakened by her subsequent deflection of responsibility.
On the whole, part one of the Below Deck reunion lived up to Captain Lee's statement. Rocky didn't really own up to anything that she did the entire season, and I don't expect part two to be much different.
Image: Denis Contreras/Bravo