Kim Zolciak Finished Her 'DWTS' TV Dance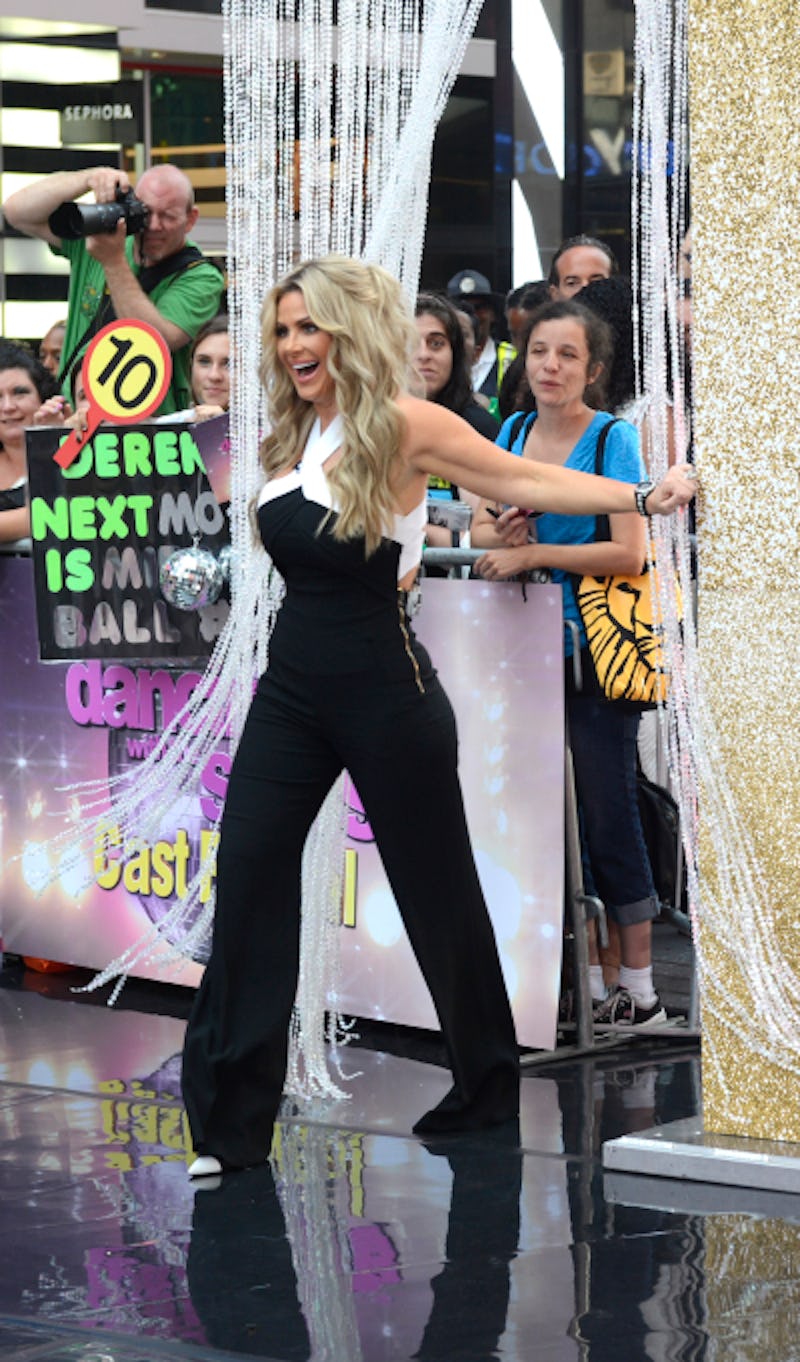 A season of Dancing With The Stars (and there have been 21 of them, counting the one that's currently airing) is usually not without an injury or twenty. When you're dancing for 12 hours a day, 7 days a week, your body will probably get plenty bumped and bruises. What you don't expect, though, is that you'll have a mini stroke—that's what happened to Kim Zolciak-Biermann, and she had to cut her time on Dancing With The Stars short. Luckily for her, she was able to return to Dancing With The Stars for the show's Season 21 finale and Kim performed her I Dream Of Jeannie dance.
Backtracking a bit, Kim had a series of mini strokes in the beginning of the season, and they were attributed to blood clots that happen when you're constantly flying back and forth, as she was from her home in Atlanta to Dancing With The Stars in Los Angeles. The Dancing With The Stars rules stipulate that if a contestant has an illness that prevents him or her from performing, he or she must bow out of the competition. It was not safe to Kim to come back to Los Angeles, and so she and partner Tony Dovolani had to be eliminated. And it was TV week! The world was robbed.
Luckily, Kim was healthy enough to come back for the finale, and she and Tony donned their best Jeannie and Captain costumes and did a little dance to the theme from I Dream Of Jeannie. Kim was a little rusty and the number was pretty short (there are like five dozen numbers it seems like tonight), but it was totally fun to have her on stage. It's nice to see her back on her feet again, even if her dancing shoes are a little slower than they were five weeks ago.
Images: Ida Mae Astute/ABC