'Girl Meets World' Season 3 Is Happening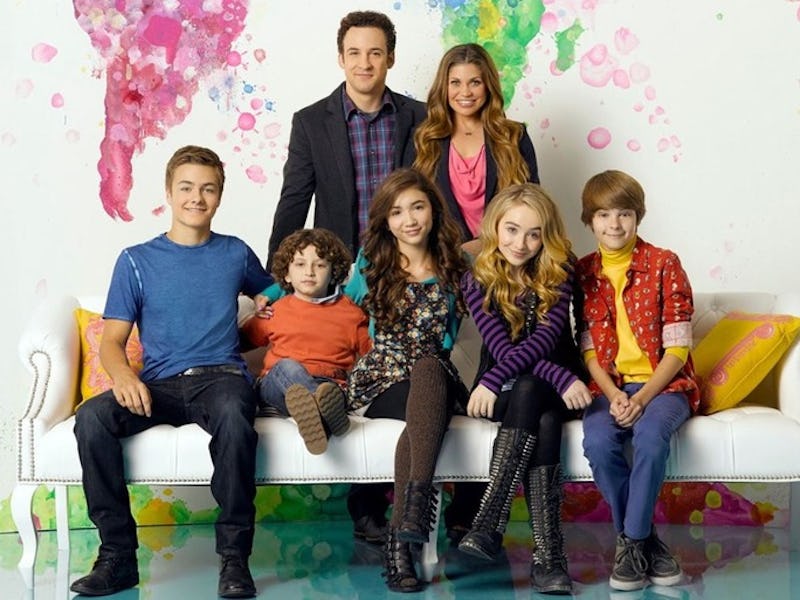 Riley and Maya are officially heading to high school, and you are going to be with them every step of the way. That's right, Disney has made all of your dreams come true by officially renewing Girl Meets World for Season 3. According to The Wrap, Season 3 is set to premiere in Spring 2016, which means there will be a very short window between seasons since Season 2 has new episodes premiering at least through January. In other words, not only are you getting more Girl Meets World, you won't have to wait very long for it.
While the renewal isn't a huge surprise — Girl Meets World has proven to be a winner for Disney — I am still Riley levels of excited about the news. The back half of Season 2 has proven Girl Meets World to be every bit as ambitious and unwilling to talk down to its audience as its predecessor, Boy Meets World, was, and that is no small accomplishment. For a long time now, Disney has been steering toward lightweight comedies. There's nothing wrong with those, but they don't exactly speak to kids who are in middle school or in their early high school years.
Riley, Maya, Lucas, Farkle, and Zay feel like real kids. They struggle to define their beliefs, they deal with complicated home lives, face cyber bullying, and have their friendships tested by young romance. Watching them grow up in middle school was an amazing experience, and I can only imagine where high school will take them. Their lives are about to get a whole lot more complicated and that means the show will continue to grow with them — just think of how much good TV is in your future now.
Of course, the best part of this news is no one has to say goodbye to the Boy Meets World universe anytime soon. There's more of Cory and Topanga being the world's most adorable married couple coming your way, as well as more Boy Meets World cameos (might Aunt Morgan finally show up?), more of Riley and Maya being BFFS, more of Farkle growing into the show's wisest character, more of Auggie being the cutest kid on the planet, and a whole lot more relationship drama as the girls and guys head into the complex world of high school.
Only time will tell what comes next for Riley and Maya, but I am beyond happy that I get to see them continue to embrace the world in all of its wonderful, confusing beauty. Disney made a good call with this one. Long may Girl Meets World reign.
Images: Disney/ABC; boymeetsworldgifs/Tumblr