Amy Vachal Knows How To Win 'The Voice'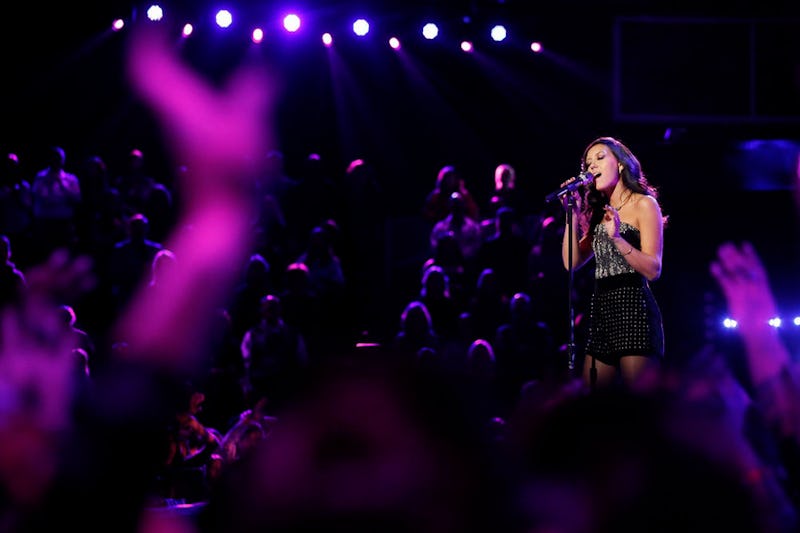 Talk about having this game down to a science. Amy Vachal and coach Adam Levine have found the secret sauce to The Voice and that is stripping down and rearranging some of the most popular songs ever. First it was "Hotline Bling," then "Blank Space," and now the best yet — N*Sync's "Bye Bye Bye." Seriously, is there anything this girl CAN'T cover? Though this wasn't my favorite arrangement of hers, it was certainly a great performance worthy of a spot in the semi-finals.
Though every singer is this competition sings covers, there's something special about the way Vachal does it. Instead of mimicking the original artist, she does everything she can to make it her own. She breaks down a piece of music to the point where it's unrecognizable, then adds her own flavor to it. That's the mark of a true artist.
At this point in the game, Vachal is one of the few artists I feel like I really know. The Brooklyn native has stayed so true to herself in this competition — her personality shines through every single one of her performances. Instead of conforming to what the competition is doing, Vachal and Levine have teamed up to help her stand out — and that's her biggest asset in the game. While the other artists are all starting to blend together, Vachal is finding a new way to stand out and be noteworthy each week. It's a brilliant plan and it might just work.
Levine has proven he can produce a winner on this show, and it's about time he had another one. He certainly has the team to do it, but who will be the one to take him to the end? Until now, I would've said Jordan Smith, but Vachal is sneaking up on him and may just pass him in this game. If she continues to innovate and create buzzworthy arrangements in the next few weeks, Vachal could quite possibly surpass Smith and leave this competition victorious.
Image: Trae Patton/NBC