The Golden Globes Say No To More 'Leftovers'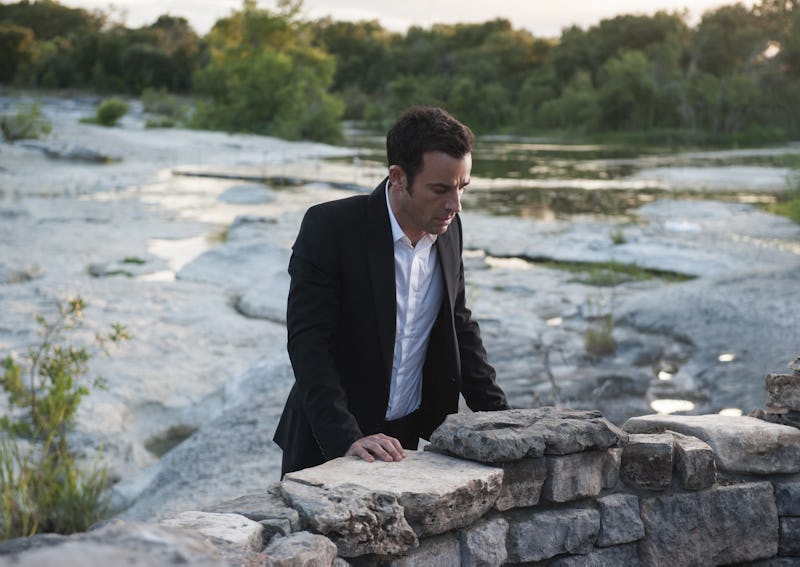 Like someone who had more than their fill of turkey on Thanksgiving thankyouverymuch, the Golden Globes snubbed The Leftovers this Thursday morning, as the Hollywood Foreign Press Association said "no" the acclaimed HBO drama. This move wasn't exactly shocking — the show didn't earn any nominations for its first season, either, and has been watched by less than 1 million viewers per episode this year — but it was disappointing nonetheless. Few shows in history have had a sophomore year renaissance as unexpected and compelling as The Leftovers Season 2, and the show and all of its terrific actors deserved so much more from the Golden Globes.
Critics unanimously agreed that the second season of Damon Lindelof's post-rapture drama was one of the strongest shows of the year, giving it a Certified Fresh 89 percent on Rotten Tomatoes and including it on almost every year-end Top Ten list out there. So how did it come in empty-handed? The Golden Globes are sort of the opposite of the Emmys; while the latter is notorious for nominating the same shows and actors year after year (The Big Bang Theory, Downton Abbey, Modern Family), the Golden Globes are often attracted to shiny new things. Like when The Affair and Brooklyn Nine-Nine — two shows that haven't gotten much (if any) awards attention anywhere else — picked up Best Series trophies the past two years in their freshman seasons.
You only have to take a glance at this year's Best Drama Series category to see this phenomenon in action. Only one of the five nominees is a returning show. HBO's Game Of Thrones, which is both one of the most popular shows on television and hot off its first Emmy win, is included, to no one's surprise. But then you have four freshman series right next to it: FOX's Empire, USA's Mr. Robot, Netflix's Narcos, and Starz's Outlander. The Leftovers, which is neither new nor even particularly well-known outside of its loyal band of followers, never stood a chance against these buzzy new shows.
But just because a show isn't highly-rated doesn't mean it doesn't deserve awards. (In fact, often the opposite is true.) Another HBO drama, The Wire, is considered by many to be one of the greatest TV shows ever made, and yet it was also notoriously shafted when it came to awards. That crime series never picked up a single Golden Globe nod, either, and was only ever nominated for two writing awards at the Emmys — both of which it lost.
It's easy to imagine a parallel universe where low-rated but critically-acclaimed dramas like The Wire, The Leftovers, and NBC's Hannibal rack up trophy after trophy. In that universe, The Leftovers wouldn't only have received a nod for Best Drama Series, but also acting nominations for most of its cast: Justin Theroux as Kevin Garvey for Best Actor; Christopher Eccleston as Matt Jamison for Supporting Actor; both Carrie Coon and Regina King as Nora Durst and Erika Murphy for Supporting Actress (making the latter a double nominee this year alongside her nomination for the ABC limited series American Crime).
Alas, we don't live in that glorious parallel universe. So we'll just have to content ourselves with knowing that we've witnessed one of the greatest seasons of television in recent memory... even if the Hollywood Foreign Press apparently missed it.
Images: Van Redin (2), Ryan Green/HBO