How To Shop Sustainably in 2016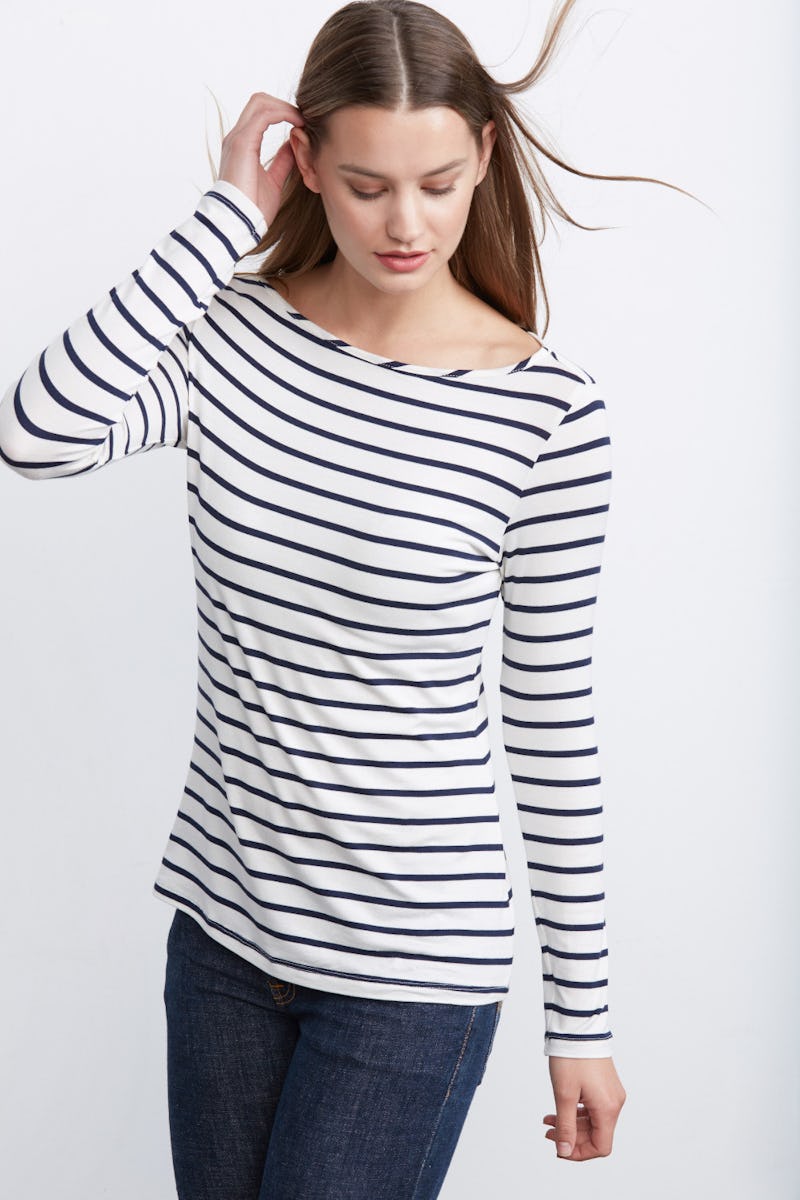 While so many New Year's resolutions are about bettering yourself, you might want to consider making one this year that's about helping society and the environment. Learning how to shop sustainably takes a far more ethical approach to fashion, helping to encourage a system that is both better for the environment, as well as the people working to create the clothing. However, it's not as easy as just walking into your go-to store and buying something new. You really have to do your research to understand how best to carry out your goal. But no worries, because I've got plenty of tips for how to shop sustainably in 2016 — this is going to be the year you actually keep your resolution!
Plenty of popular retailers such as Topshop and H&M have launched sustainable collections, making shopping ethically easy as pie, but you can't always limit yourself to one store, and having more options is always better. Luckily, there's plenty of other ways to shop sustainably — and some of them are so simple, you'll be surprised you didn't think of them sooner.
This is a resolution that can have a seriously lasting impact, so if you've made it yours, or you're still looking for one to make, follow these seven tips to help you shop sustainably all year long.
1. Choose Quality
Forget what you've been taught about spending less on clothes and saving money — unfortunately, often times the reason certain clothes are able to be made so inexpensively is because of terrible labor conditions. Instead, do your research on where an item is made, spend more on quality-made items, and buy less of them.
2. Opt For Vintage
Vintage or consignment shops are not only affordable, but are also ethical, because it's like recycling. Plus, you get the bonus of owning a likely one-of-a-kind item that not everyone else has around you.
3. Shop Local
Check out a brand's website to find out where the factories are. While not all overseas factories are unethical, why not support local and national retailers by purchasing clothing made in America?
4. Make Your Own Clothes
Don't know how to sew? There's no better time than the present to learn.
5. Choose Eco-Friendly Brands
Francoise, $88, Amour Vert
There are plenty of eco-friendly designers and clothing lines out there right now, including Topshop Reclaim, H&M, ASOS's Green Room, and Amour Vert.
6. Buy Less & Plan Out Your Wardrobe
Plan your wardrobe methodically. You want to invest in pieces that will last you as long as possible to reduce the amount of clothing you need to shop for.
7. Recycle & Donate
Donate your unwanted clothing to a thrift store so someone else can get new life out of them, or give to one of the many programs out there now that will recycle your clothing so that it can be used again in one form or another.
Want more style tips? Check out the video below, and be sure to subscribe to Bustle's YouTube page for more hacks and tricks!
Images: Pixabay; Pexels; Amour Vert