Good News & Bad News, 'Leftovers' Fans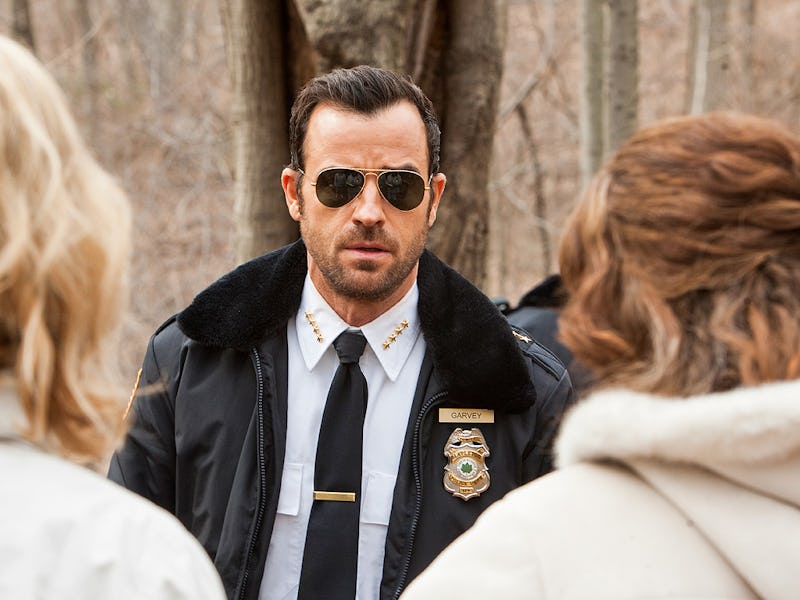 Bittersweet news for fans of HBO's critically acclaimed show The Leftovers: On Thursday, December 10 Michael Lombardo, president of HBO Programming, announced The Leftovers has been renewed for Season 3 — but it will also be the show's final season. While supporters of the innovative drama are in no doubt happy to learn that the show has been picked up, the idea that this is the final season — that there will be no The Leftovers Season 4, or Season 5, or Season 6 — is a hard pill to swallow.
Per the HBO press release, Lombardo explained:
It is with great enthusiasm that we welcome back Damon Lindelof, Tom Perrotta and the extraordinary talent behind THE LEFTOVERS for its third and final season. This show has proven to be one of the most distinctive HBO series and we are extremely proud of its unrivaled originality, which has resulted in such a passionate following by our HBO viewers. We admire and fully support Damon's artistic vision and respect his decision to bring the show to its conclusion next season.
To echo what Lombardo said, it's true that The Leftovers has proven to be an unparalleled series, and part of its success surely has to do with this "unrivaled originality" he speaks to. While I personally support the artistic decision to conclude the show on a high note — and therefore wrap it up into a perfect, untouchable capsule of impeccable television making — I'd be lying if I told you I wasn't disappointed. So, how can fans cope with Season 3 being the final season of The Leftovers?
Relive Seasons 1 & 2
Of course the best way to soothe yourself of this news is to go back to the beginning and relive the series all over again.
Read The Novel
If you're feeling blue, check out the source material of the same name (written by co-creator Tom Perrotta) for which the TV show was based on in the first place.
Get Excited For Season 3
So, sure, the series ending sucks, but hey! At least we got another season of the show! Just remember that while you're in mourning.
Pick Up Another Show Before It's All Over
Now is the time to sink your teeth into another, immersive drama. While nothing will totally take the place of The Leftovers, having a back up show to become obsessed with is always a good call.
Watch Films/TV Shows The Actors Have Been In
While it's no guarantee you will love everything that the cast of The Leftovers have been in, this a group of some seriously talented people, so give anything with Justin Theroux, Amy Brenneman, Christopher Eccleston, Liv Tyler, Chris Zylka, Margaret Qualley, Carrie Coon, or Ann Dowd a shot.
It's never fun to hear that your favorite show is coming to an end, but what's that old adage? Better to have loved and lost, then to have never loved at all! I can't believe I'm using that here, but honestly, it kind of works. (Right?)
Images: HBO; Giphy (5)