When Will Jordan Smith's Album Come Out?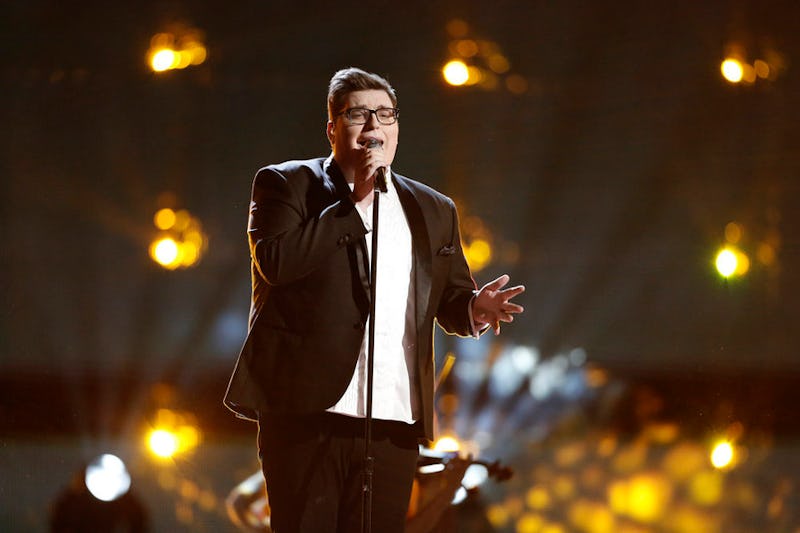 Well, now that a The Voice winner has been crowned and our Mondays and Tuesdays are suddenly free, what do we do now? Wait for Jordan Smith's album, of course! Smith took home the well-deserved title of The Voice Season 9 champion tonight and it's safe to say that all of America is anxiously waiting for more. So when can we expect an album? No release date has been announced yet (Smith literally just walked off the stage, after all), so I can only speculate. But if the 22-year-old artist takes after many past winners, we can expect a soulful, tear-inducing Jordan Smith album by mid-summer.
Based on past winners, Smith will have an album out in about 6 months — setting the earliest date for his album release at July 15, 2016. Four past winners, including Season 8's Sawyer Fredericks, all got right to work on their debut albums and had them on shelves six months after they were named The Voice winners. Let's all hope that Smith joins this group of artists, because I don't think I can wait much longer than that. If he takes after Season 3 winner Cassadee Pope, though, we'll have to wait just a little longer — about 10 months— which isn't ideal, but I can deal if I have to.
Let's just hope that the worst doesn't happen. There's an extremely minuscule chance that Smith could join this last group of winners, though I'm praying that won't come true. There are a few artists, including Season 2's Jermaine Paul, who we're still waiting for albums from and it's hard to tell if we'll ever get them. Something tells me that we don't have to worry about Smith joining this group. The Kentucky native seems more than eager to get started on his career and spread his message to the world. And, I don't know about you, but I'm more than eager for him to get started, too!
Image: Tyler Golden/NBC