The Twins Are Suspicious Of Helena On 'The Royals'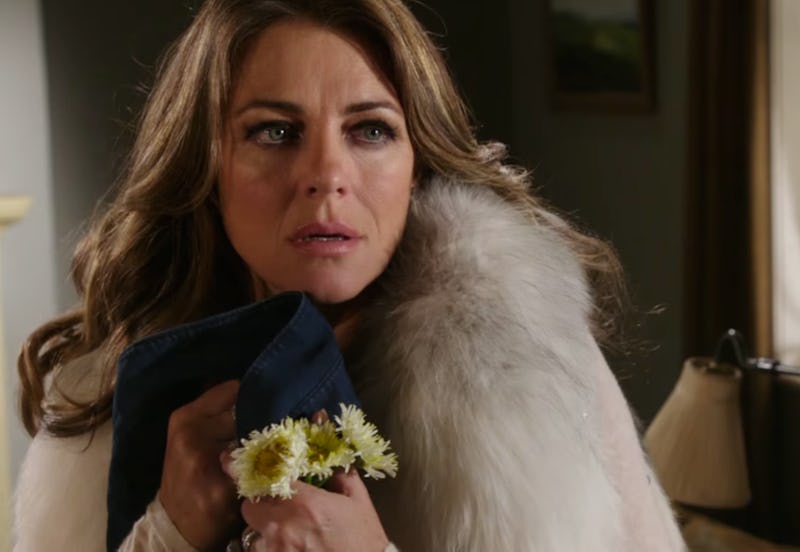 After some old-fashioned mother-daughter bonding time for her birthday, The Royals pulled the rug out from under poor Eleanor. Liam came to his twin sister and said that their mother, Queen Helena, may be a murderer. While Eleanor spent her birthday with her mother, riding horses and talking about true love, Liam spent his on the search for the meaning behind Domino. And with his sleuthing, he discovered that his mom may have killed her rival years ago.
Domino, which is the nickname for Dominique Stewart, was King Simon's true love before he was married. But after Dominique died in a horseback riding accident, Simon married Helena. Helena had told Eleanor that she didn't want to marry Simon because she had her own love (which viewers know to be Alistair Lacey) and that she would have been happy with a simpler life without all of the glamour of royalty if she could have been with the man she loved.
Perhaps I'm a total fool, but Helena really seemed genuine in her moments with Eleanor in "Taint Not Thy Mind, nor Let Thy Soul Contrive Against Thy Mother" (a more than appropriate title for the Dec. 27 episode). However, when Liam met the niece of Dominique — also named Dominique — she claimed that her family believes that Helena is responsible for killing her aunt so that she could become queen. Most likely, her aunt's horse was drugged years earlier, which led to her death, and with Dominique out of the way, Helena became the queen of England. Domino is the family of Dominique who is intent on seeking revenge for the young woman's death.
In his investigation, Liam had received a photo of his father with Dominique on the day she died, and when he got home to the palace, Eleanor was admiring young photos of her mother. When the twins pieced their two photos together, a menacing picture appeared — a very spiteful looking Helena next to the loving couple of Dominique and Simon. So did Helena kill Dominique to become queen?
While Helena is truly capable of some heinous acts, I'm much more inclined to think that Helena's mother — the Grand Duchess — would have been the mastermind behind Dominique's death if someone from Liam and Eleanor's family is actually to blame. Helena has consistently shown resentment toward her mother for making her become queen instead of being able to be with Lacey. And even if Helena had drugged Dominique's horse, I would suspect it was with immense pressure from her mother since she told Eleanor in the Dec. 27 episode, "I'd rather you fight your mother than be her machine."
Luckily, Loyals won't have to wait long to figure out if Helena really is responsible for the death of her dead husband's dead girlfriend. In The Royal Hangover , The Royals creator Mark Schwahn said that viewers would find out if Helena is actually a killer in the next episode — episode 8 of Season 2, "Be All My Sins Remembered." And though Helena is far from the perfect mother to Eleanor and Liam, I think they'll discover that their mom didn't kill Dominique.
Image: E!