Brendan Dassey Has Been Housed In Multiple Jails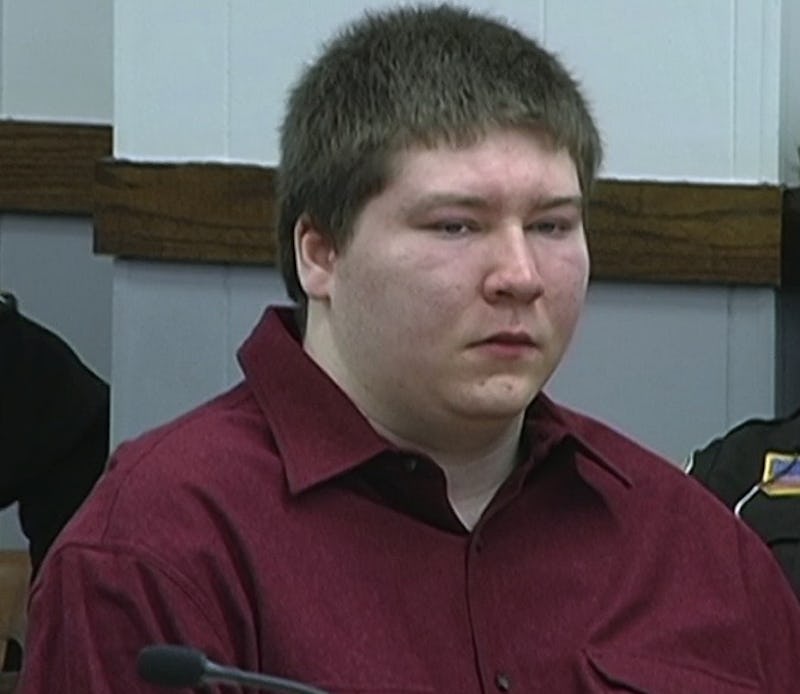 Although Steven Avery is the main subject of Netflix's new docuseries Making a Murderer, he's not the only person who's serving time for being convicted of Teresa Halbach's murder. Avery's then-teenage nephew, Brendan Dassey, was convicted of her rape and murder and is currently serving a life sentence for the crimes. The Netflix series has quickly become wildly popular among armchair detectives, and Reddit is abuzz with a variety of theories and opinions. Plenty of people believe Avery, Dassey, or both are guilty, but the series has raised serious doubts among many viewers. While we all debate, Dassey remains behind bars and won't be eligible for parole until 2048 — when he'll be 59 years old. So, what jail is Brendan Dassey from Making a Murderer in?
According to a title card shown in the documentary's final episode, Dassey, now 26, is serving his sentence at the Green Bay Correctional Facility in Green Bay, Wisconsin, which is approximately 40 miles away from Manitowoc, his home town. Coincidentally, it's the same prison where Avery served a portion of his 18 years behind bars for the rape of Penny Bernsteen before DNA evidence proved he was innocent. Avery and Dassey are not currently in the same jail. According to Episode 10, Avery is serving his sentence in Waupun Correctional Institution, which is about 70 miles from Manitowoc.
According to Dassey's prison, the Green Bay Correctional Facility's official website, it's "a maximum-security correctional institution that is administered by the DOC, Division of Adult Institutions." The prison houses approximately 1,000 inmates and describes its mission statement with the following three bullet points:
To ensure the safety of the public, our staff, and the offenders by operating a safe, secure and humane institution.
To provide the offenders with opportunities to participate in meaningful programs and activities.
To increase successful reintegration into the community by preparing and guiding offenders in making necessary life changes as well as helping with resources for essential reentry into society.
Green Bay Correctional Facility isn't the only prison where Dassey has been incarcerated. A 2007 Post-Crescent article, published when Dassey was 17 years old and awaiting trial, stated that he was being held at Sheboygan County Jail in Sheboygan, Wisconsin. Although the jail isn't solely for juveniles, it has a juvenile detention center where he spent the months between his arrest and his trial.
Dassey was tried as an adult and found guilty, and it appears that he was transferred to Manitowoc County Jail immediately after the verdict — just days after he was convicted. La Crosse Tribune reported that Dassey had participated in a telephone interview from the prison. Manitowoc County Jail houses only 175 inmates, so it was a temporary arrangement before a state assessment determined where he'd serve the rest of his sentence.
According to the Post-Crescent, Dassey would then be transferred to Dodge Correctional Institution for this assessment. The article clarified that state laws prohibit relatives and criminal co-conspirators from being in the same prison — so it was never a possibility that Dassey and Avery would be in the same jail. As the family awaited a decision, Dassey's father was hopeful that Green Bay Correctional Institution would be chosen — it would mean that he and other family members could visit more easily.
Images: Netflix (3)