The Golden Globes Put Women In Film Last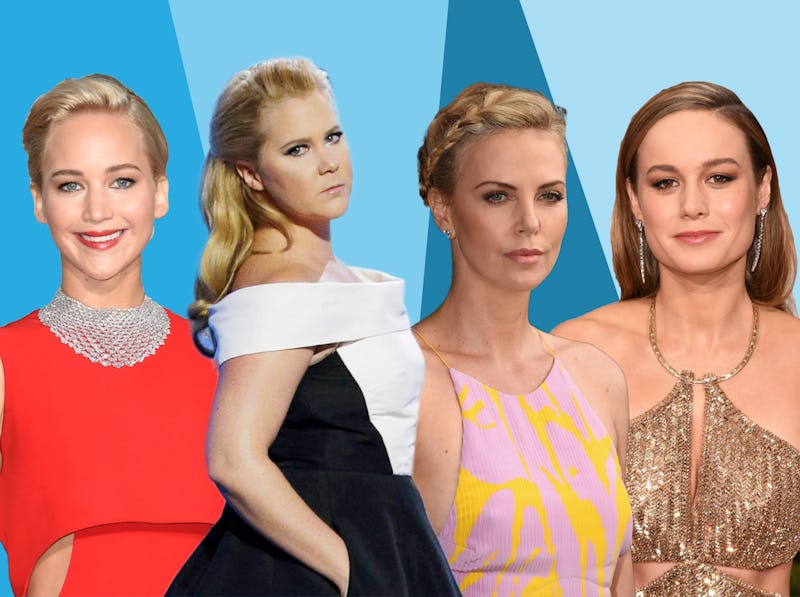 Another year, another awards season. 2015 saw the release of an incredible amount of high-quality films, from Spotlight to Room to Mad Max: Fury Road, and Sunday saw the start of major awards being bestowed upon them. The 2016 Golden Globes honored some of last year's very best films, and while it would've been nice to see snubbed works like Creed, Brooklyn, and Straight Outta Compton in the mix, it's hard to complain when so many great movies were nominated in major ways. Especially when so many of Sunday night's honorees were female-driven films, such as Carol, Room, and Mad Max: Fury Road. Yet despite six of the 10 Best Picture nominees (or even seven, if you count the ensemble drama Spotlight) having female-leads, only male-led films won, and the one takeaway from the Golden Globe movie winners ends up being that female-led movies once again failed to garner the attention they deserve.
It's incredibly disappointing, as so many great female-led films were in contention this year. Some movies starring women did manage to nab Globes — Inside Out, a film about the mind of a preteen girl, won Best Animated Feature — but the winners for the most significant Best Picture categories ended up being The Martian, a movie primarily focused on one man, and The Revenant, an ensemble film featuring an entirely male cast. 2015 was, without question, a great year for women in film, and Sunday's Golden Globe winners could've emphasized this. Instead, they reinforced the idea that female-led movies are considered anomalies in the film industry, and not worthy of attention.
The fact that it happened at the Globes is even more infuriating. Thanks to the fact that it gets to honor both film and television, the Globes, theoretically, has the best chance of any awards show of being inclusive when it comes to gender equality. And while the 2016 show may have had its moments, with women like Kate Winslet and Taraji P. Henson giving quality acceptance speeches that touched upon feminist issues, both the TV and movie winners — but especially the movie ones — only reinforced Hollywood's love of male-centric works.
Yet the Golden Globes are only the beginning of awards season, and hopefully, the SAGs and Oscars won't follow its footsteps. More crucially, though, it's imperative that the female-led films' lack of awards recognition at Sunday's show doesn't cause studios to stop producing more. In order for these movies to truly be embraced by Hollywood, critics can't be the only ones acknowledging their success. Studios have to greenlight these movies more frequently, and audiences have to support them in theaters; otherwise, you can expect the plethora of female-led films that took over 2015 to be a one-time thing, and for more shows to be like the Globes in acknowledging solely male-led films.
Not all hope is lost, though. It does say a lot that so many female-led films were nominated for awards, even if they didn't win; in 2015, not one of the eight Best Picture Oscar nominees were female-led stories, and only one of the ten Golden Globe nominees truly starred a woman (Into the Woods). The 2016 nominees signaled major progress, even if it would've been far more satisfying to see some of these films actually win the awards they were nominated for.
Image: Caroline Wurtzel/Bustle