Hair Products Lazy Girls Will Be Obsessed With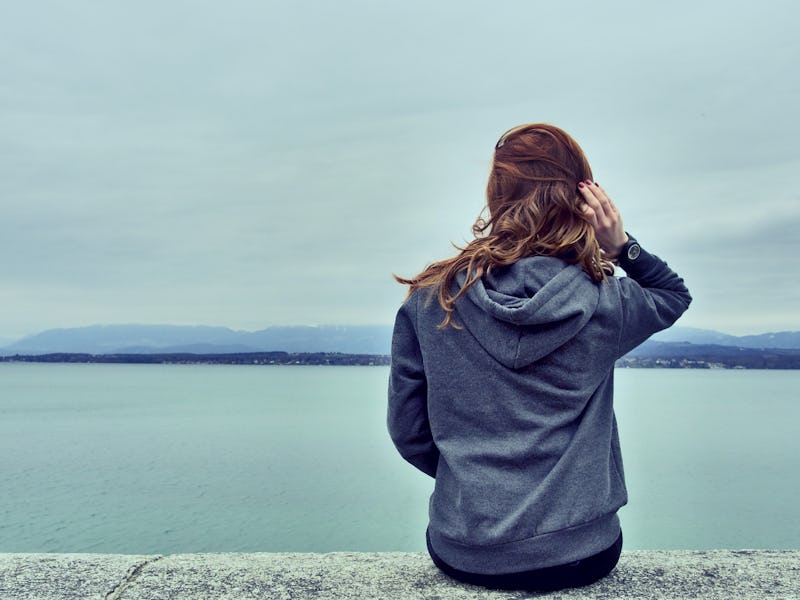 I'll admit I'm pretty lazy when it comes to most things. But I'm the worst with hair. So I'm always on the lookout for hair products that are perfect for the laziest of them all. Because I'll concede to wash and condition my hair when I absolutely have to, but anything beyond that (including brushing) almost never happens. Even all of the styling tools that I do own are from when I was a teenager, and I believe there's probably a layer of dust over all of them.
The problem is that I know my hair could use a little something extra. Extra conditioning, extra protection, extra smoothness and shine. But, as I'm sure you've gathered thus far, I'm way too lazy to work a series of haircare products into my routine. And if you're reading this, I assume you are too. What we need then, is that one miracle product that does it all. We can remember one extra step, right? That way, our hair doesn't have to suffer for our laziness. So if you're ready to step up your hair game in the easiest way possible, here are eight products that offer multiple benefits in just one, simple step.
1. It's A 10
So you want to be able to reduce drying time, naturally straighten, add shine and style hold, detangle, protect against heat styling, and prolong blowouts all while smoothing your hair? This balm's got you covered.
Miracle Silk Smoothing Balm, $18.65, Amazon
2. Redken
For days when you do dry your hair, this primer will add volume, reduce blow-dry time, and protect against heat and breakage. That's like a win-win-win-win.
Pillow Proof Blow Dry Express Primer, $19.79, Amazon
3. SheaMoisture
Especially for those with curly hair, this mist hydrates, reduces frizz, adds shine, helps reduce breakage, and provides a soft hold.
Coconut & Hibiscus Hold & Shine Moisture Mist, $11.98, Amazon
4. John Frieda
Need a lift? This root-booster will also thicken strands, provide heat protection, and strengthen hair.
Root Booster Blow Dry Lotion, $5.25, Amazon
5. Drybar
Why just add texture when you can also add volume and fullness while absorbing excess oil?
Drybar Triple Sec 3-in-1, $40, Amazon
6. Alterna
This oil gel can be used as a styling-aid or leave-in treatment. Either way, it hydrates, controls dry and frizzy hair, and adds shine and definition.
Caviar Seasilk Oil Gel, $28, Check It Out
7. Living Proof
The ultimate lazy girl product: apply this before going to bed for one whole week of results. This leave-in solution promotes shiny, smooth, manageable hair while maintaining color.
Night Cap Overnight Perfector, $28, Check It Out
8. Beauty Protector
A leave-in conditioner that does it all: Detangles, moisturizes, smooths, provides UV and heat protection, defends color, and adds shine.
Beauty Protector Protect & Detangle, $21.95, Check It Out
We really can have it all with little to no effort.
Images: StockSnap/Pixabay; Courtesy of Brands