Olivia Has Been Relaxing Since 'The Bachelor'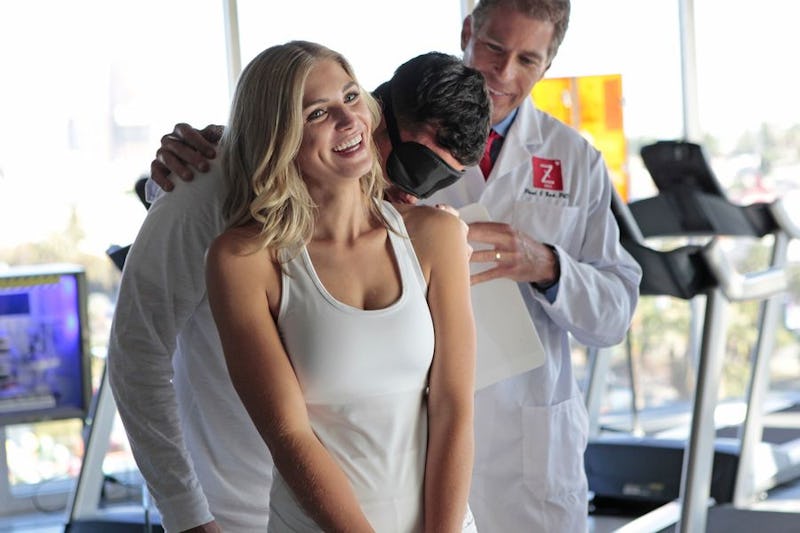 At the beginning of every season of The Bachelor there are always contestants like Olivia Caridi who prove themselves to be frontrunners in the game of love — then there are the frontrunners for the title of the season's most dramatic villain, and those that are most meme-worthy. We may not be too far into Season 20, focusing on Ben Higgins' search for love, but Olivia is an early favorite to take home all three of those titles. But, what has Olivia been up to since The Bachelor wrapped filming? The answer to that question may not be as exciting as her stint on the reality dating series.
Of course, Olivia's run on The Bachelor has been a whirlwind from her receiving the First Impression rose in Episode 1 to also receiving one of the group date roses in Episode 2. But, her behavior around her fellow contestants — and especially the mind games she attempted to play on the group date — have done the opposite of endearing her to the other Bachelor ladies and fans. Move over Lace, Olivia could become the villain of Season 20. But, although we don't know what exactly awaits Olivia this season on The Bachelor (sure, the season promo offers some small hints), we do know what she's been up to since filming wrapped.
She's Been Blogging
Since The Bachelor premiered, Olivia has been blogging on her site, using the space to discuss her passion for meeting new people through her work as a journalist, myths of being an introvert, and the difficulty of fitting in. You can take the journalist out of her news anchor job and put her on The Bachelor, but you can't take the writer out of the journalist.
She Hung Out With Huey
Perhaps the biggest star of The Bachelor's Season 20 premiere was Maegan's mini-horse, Huey. Well, it seems Olivia and Huey really hit it off since they've hung out again since the show wrapped!
She Spent Time With Family
Most people love spending time with their family around the holidays, and Olivia is no different. It seems this year was special for her since the previous Christmas she wasn't able to spend time with her family in person.
She's Joining In On The Joke
Olivia's gaping expression became a meme during Episode 2, inspiring the hashtag #OliviasMouth, and it seems she's getting in on the joke. Well, you know what they say: If you can't laugh at yourself then who can you laugh at?
She's Been Marathoning Game of Thrones
As if we needed more proof that Olivia has gone back to a normal life after shooting The Bachelor, she's been catching up on Game of Thrones. Also, apparently fellow contestant Caila Quinn is a big fan, too!
It seems Olivia has been getting some much-needed rest and relaxation since The Bachelor wrapped, and now I'm wondering what her next move will be — both on and off the show.
For everything Bachelor Nation, follow our Bachelor fan page on Facebook.
Images: Rick Rowell, Craig Sjodin/ABC