Marlboro Man Dies From Smoking-Related Illness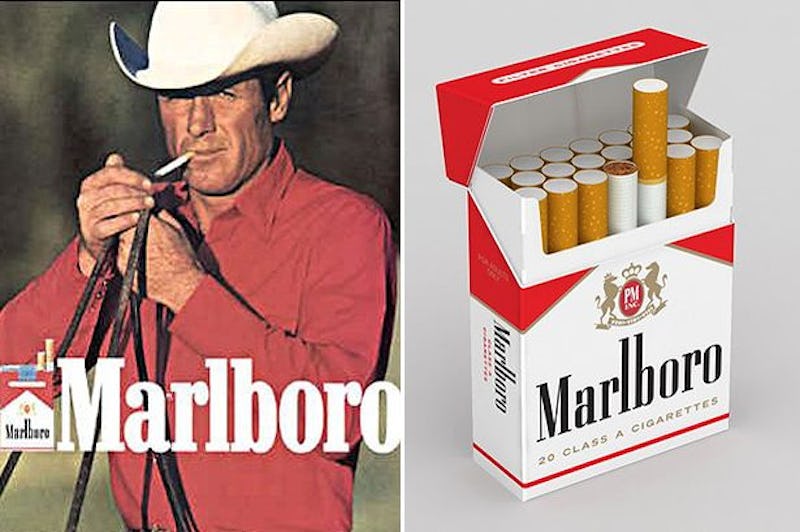 Eric Lawson, then man who acted in Marlboro ads all the way back in the 1970s, has died of a smoking-related illness. According to his wife, Susan Lawson, the 72-year-old actor had been suffering from chronic obstructive pulmonary disease for a while, and passed away over two weeks ago of respiratory failure. Sadly, he is not the first Marlboro man to die from a smoking-related illness — in fact, he is the fourth one so far. David Millar died of emphysema; David McLean died of lung cancer; and Wayne McLaren also died of lung cancer. "Smoking kills" has never been more on-point.
Lawson had reportedly been smoking since the age of 14. His stint as a Marlboro actor lasted from 1978 to 1981, after which he appeared in several well-known TV shows and movies, including Baretta, The Streets of San Francisco, Charlie's Angels, Baywatch, and Dynasty.
Interestingly, after he stopped acting in Marlboro commercials, Lawson actually came to speak out against cigarettes — he even appeared on Entertainment Tonight to discuss the terrible side effects of smoking. Unfortunately, he was still smoking at the time, though he actively quit when he learned he had COPD.
Here's one of his infamous Marlboro commercials:
Lawson's death coincides with the 50th anniversary of the Surgeon General's warning against cigarettes and new reports that cigarettes are now releasing more nicotine — and are likely more addictive — than ever. As Bustle reported:
Cigarette users could still smoke fewer cigarettes and still get the same amount of nicotine, which some studies have suggested could be as addictive as cocaine and heroin. In other words, it's 15 percent harder to quit than it was in 1998...
Even more alarming is the fact that nicotine content in cigarettes has remained the same — but the amount a cigarette delivers has increased. Cigarette manufacturers in the past have argued that "agricultural variations in tobacco crops" may lead to more nicotine delivery, but the study's researchers are pushing back against this explanation.
Images: Daily Mirror