The Best Beauty Products, According to Science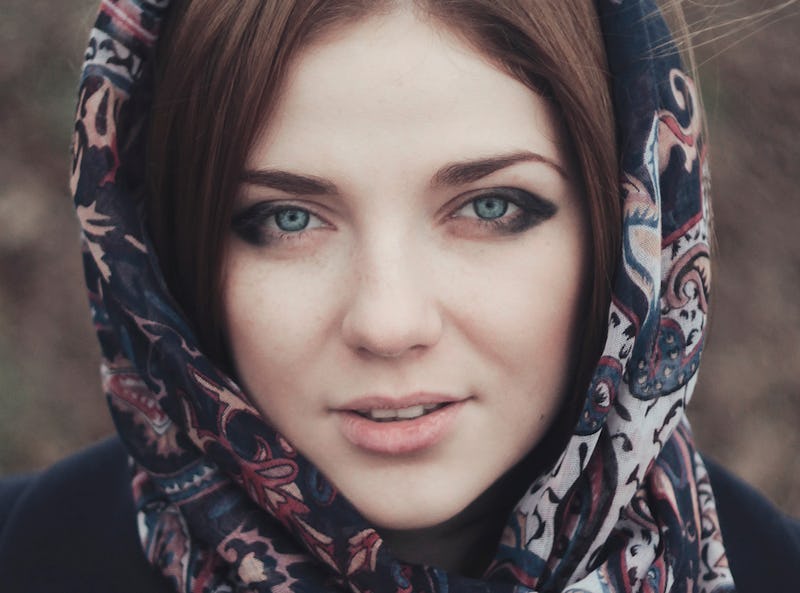 Thanks to the Interwebs, everyone has a vocal opinion, and few parts of the blogosphere are more vocal than the section focused on finding the best beauty products. That's usually a positive thing—First Amendment rights, and all. But when it comes to sifting through facts and opinions, the search gets harder. It's especially true when you're shopping for something new — in this case, makeup and skincare. From beauty bloggers to endorsed celebrities to posted reviews, there's an influx of opinion and few facts.
So instead of basing my beauty opinions on a third party review, I took it to the experts to tell me which products I should actually be investing in. Dermatologists deal with skin care on a daily basis. I wanted to know what they all thought about the trendier products that have been hitting the market now that skin care has become the new smoky eye. Most importantly, which products do they think are the absolute best?
I talked to doctors who gave me their insights to skin, beauty, and the products that marry the two worlds the best. Here are their expert thoughts on the only four (and the best) beauty products you need for your skin.
1. Serum
Skinceuticals C E Ferulic, $120, Amazon
Derms love their serums. And rightfully so: They are concentrated liquids that pack healthy ingredients right into your skin. Mona Gohara, M.D., and Julie Karen, M.D., both like Skinceuticals C E Ferulic.
"It's a serum that keeps you looking young by fighting off free radical damage, and damage from air pollution," says Dr. Gohara. "It's easy to layer under makeup. A perfect primer."
Dr. Karan also likes its free radical damage prevention: The antioxidants in the serum (Vitamin C, Vitamin E, and Ferulic Acid) neutralize the damage, which can help prevent aged skin and skin cancer.
Lifeline Recovery Night Moisture Serum, $190, Amazon
Elizabeth K. Hale, M.D., a clinical associate professor of dermatology at NYU Langone Medical Center, recommends Lifeline Recovery Night Moisture Serum. The lightweight, hydrating serum has some serious healing powers: It uses peptides from human stem cells to boost collagen production and help the skin repair itself while you sleep, Hale says.
Most serums, especially these dermatologist-backed ones, are pretty pricey. But they have a strong return on investment — your future self will thank you.
2. Moisturizing Sunscreen
Elta MD UV Daily , $26, Amazon
SPF all day, everyday. This was a no-brainer for most of the docs I talked to. Dr. Jessica Weiser, a dermatologist at the New York Dermatology Group, recommends Elta MD UV Daily. It offers high-quality sun protection and a moisturizer — great for using alone or as a base for makeup.
Paula's Choice Calm Redness Relief Mineral Moisturizer, $28, A mazon
Desiree Stordahl, co-author of The Best Skin of Your Life Starts Here, likes sunscreens that double as makeup primers. For dry or sensitive skin, she recommends Paula's Choice Calm Redness Relief Mineral Moisturizer SPF 30 for Normal to Dry Skin. The moisturizing elements prep skin for makeup, and the mix of plant extracts, antioxidants, peptides, and SPF replenish and protect skin, Stordahl says.
3. Foundation
MAC Waterweight SPF 30 Foundation, $33, Nordstrom
No need for separate anti-aging products and a killer foundation. If you know where to look, your makeup base can do both.
"It still takes some detective work to find the truly good formulas," says Stordahl. "But foundations packed with noteworthy amounts of antioxidants and other skin-repairing ingredients are making good use of their contact time with skin."
Her recommendation: MAC Waterweight SPF 30 Foundation. The lightweight texture works for most skin types, and it has anti-aging antioxidants and sun protection. A win-win.
4. Lipstick
Lancome Shine Lover Vibrant Shine, $32, Amazon
The right lipstick, of course. Look for types that are hydrating, so you can keep skin smooth without sacrificing your beauty game. Stordahl says to look for emollient-rich (read: moisturizing) lipstick that holds moisture in and creates a protective barrier.
Her favorite? Lancome's Shine Lover Vibrant Shine Lipstick. It uses a cool combo of rose hip oil and sodium hyaluronate (a form of hyaluronic acid) to lock in moisture. Plus, it comes in a range of shades.
The takeaway today: Look for products that do more. The experts like products that are hydrate, prevent free-radical damage, use SPF, and are loaded with antioxidants. Go forth and beauty shop.
Want more beauty tips? Check out the videos below and subscribe to Bustle on YouTube!
Images: Roksolana Zasiadko/Unsplash; Courtesy of Brands