Alicia Takes A Big Step On 'The Good Wife'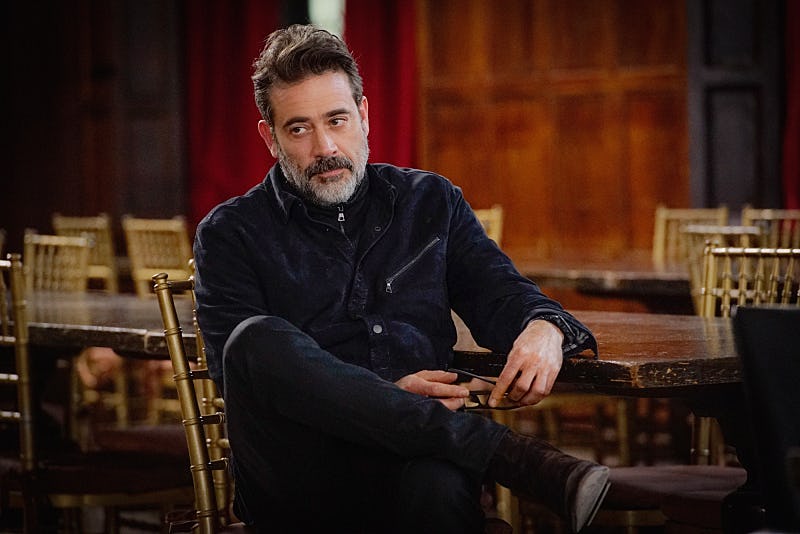 Jason Crouse returned from California early on The Good Wife , reuniting with Alicia, Lucca and Diane. Fresh off the plane with a Silicon Valley beanie and a pair of souvenir oven mitts for Alicia, Jason showed up at Alicia's apartment unannounced in "Judged." Luckily, the private investigator arrived just in time to help Alicia and Lucca on their case — one which ended in Alicia having to defend herself against a malpractice suit. While he was helping on the case, Alicia kissed Jason on The Good Wife and the two ended up making out, finally giving fans the hook up they've been rooting for all season. But is Alicia ready to move on from Will?
After being confronted by Lucca for his flirty ways, Jason decided to be open and honest with Alicia. He told her that he didn't want her to worry about him and added that Diane had offered him a full time job at Lockhart, Agos. Encouraged by Jason's assurances and, perhaps, the possibility that she wouldn't be his boss, Alicia followed Jason into the elevator in her building and kissed him. Later in the episode, Jason and Alicia picked up where they left off, indulging in a nice, but short, make out session in her office.
Even though Alicia finally took the next step with Jason, it's still unclear whether or not she's really ready to move on from Will. After Eli's revelation that Will had declared his love in a voicemail years before they finally got together, Alicia was distracted by dreams of what could have been. It seems like Alicia might be ready to let go of the what-ifs of her relationship with Will. After she broke down in front of Lucca, Alicia also agreed to forgive Eli, suggesting that, for the first time since she found out about the voicemail, she is starting to let go of the past.
Alicia might be ready to move on with Jason, but Jason might not stick around for long. It's still unclear whether or not Jason is going to take Diane up on her offer for a job, and, even if he did, the two could still be working together. After all, the episode did end with Cary offering Alicia and Lucca jobs at Lokhart, Agos.
Images: David M. Russell/CBS; dawn-quijote/tumblr