The 9 Best New Makeup Products Of 2016 So Far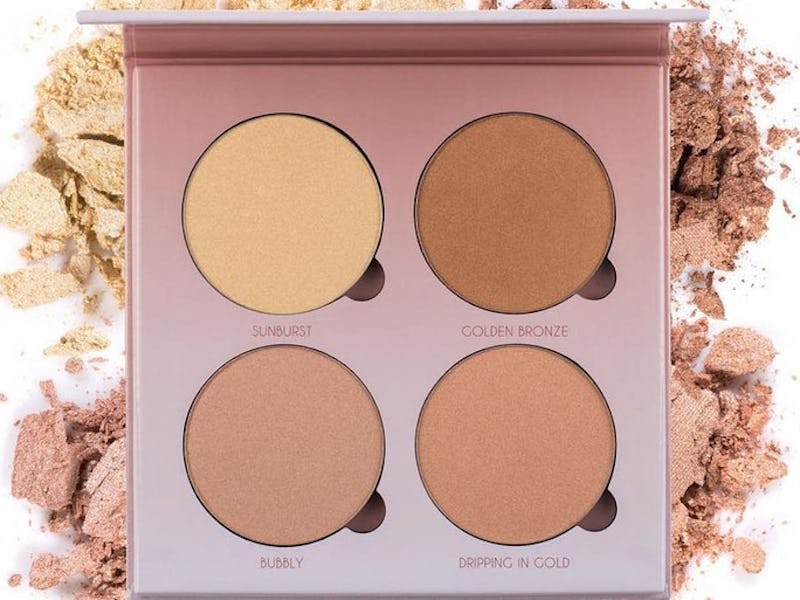 2016 is officially underway and if upping your makeup game is your New Year's resolution, you're in luck. In the last month, companies have already released amazing products to improve your routine and if you haven't picked any of them up, brace yourselves — you're going to want to run to the nearest Sephora or Ulta (or CVS) stat! Here are the best new makeup products of 2016 so far.
In 2015, lips and brows were the focus of every major fashion house, girl next door, and everyone in between. Liquid lipsticks — a unique formulation that goes on like a lipgloss and dries like a matte lipstick — were hugely popular and toward the end of the year, we started to see these formulations in drugstore lines. Meanwhile, brow products, like pencils, gels, and mascaras, came to the forefront of department store makeup. Of course, no one can think of 2015 without thinking about the glow — highlighting products of all kinds took over the scene, because having a #highlightonfleek was essential.
As we move into 2016, these trends aren't going away. In fact, they're upping their game with better formulations, color ranges, and accessibility. If you're just now getting into the makeup game, you're going to experience a range of options that didn't exist a year ago. Lucky you! You'll be able to find the perfect shade in all the hottest products. Are you ready?
Here are my favorite newest makeup releases of 2016 so far. To think, it's only February!
Anastasia Beverly Hills Glow Kits, $40, Sephora
These four-shade palettes come in both a summer and fall option and a spring and summer option. Both palettes are great for any skin tone, so just pick whatever you're drawn too and it will work!
L'Oreal Paris True Match Lumi Cushion Foundation, $12, Amazon
This is really the only cushion foundation you can find in the drugstore. Not only is it a great travel foundation, it gives that highly sought-after and super gorgeous dewy finish.
NYX Cosmetics Lip Lingerie, $7, Ulta
This product's liquid-to-matte formula and range of colors are great alternatives for the Kylie Jenner, '90s brown look everyone is in love with .
Covergirl Tru Naked Eyeshadow, $13, Amazon
These eyeshadows come in nude, golds, and rose palettes that can fit any eye color. Instead of buying high-end palettes, consider these high quality drugstore alternatives. They're just as good.
Anastasia Beverly Hills Brow Definer, $25, Amazon
Bold brows are still in! Brush yours upward and then fill them in with a pencil.
UD x Gwen Stefani Blush Palette, $45, Sephora
This limited-edition palette is just as creamy as her eyeshadow edition, and comes in universally flattering neutral shades.
Jeffree Star Cosmetics Velour Liquid Lipstick in Breakfast At Tiffany's, $18, Jeffree Star Cosmetics
This powder blue is a gorgeous, cool-toned color that pops on warm skin tones.
8. Morphe Brushes That Bling Set
Morphe Brushes That Bling Set, $100, Morphe Brushes
Morphe released this 7-piece blinged out set of brushes from their elite collection. It comes with a metallic container so you can travel or display them proudly.
Color Pop Cosmetics Lumiere 2, $6, Colour Pop
Kathleen Lights collaborated with ColourPop Cosmetics to create the Lumiere lip color, and now they've released a liquid lipstick formulation. It's a gorgeous mauve lip color.
Want more style tips? Check out the video below, and be sure to subscribe to Bustle's YouTube page for more hacks and tricks!