MacKenzie Bourg Deserves To Make The 'Idol' Top 24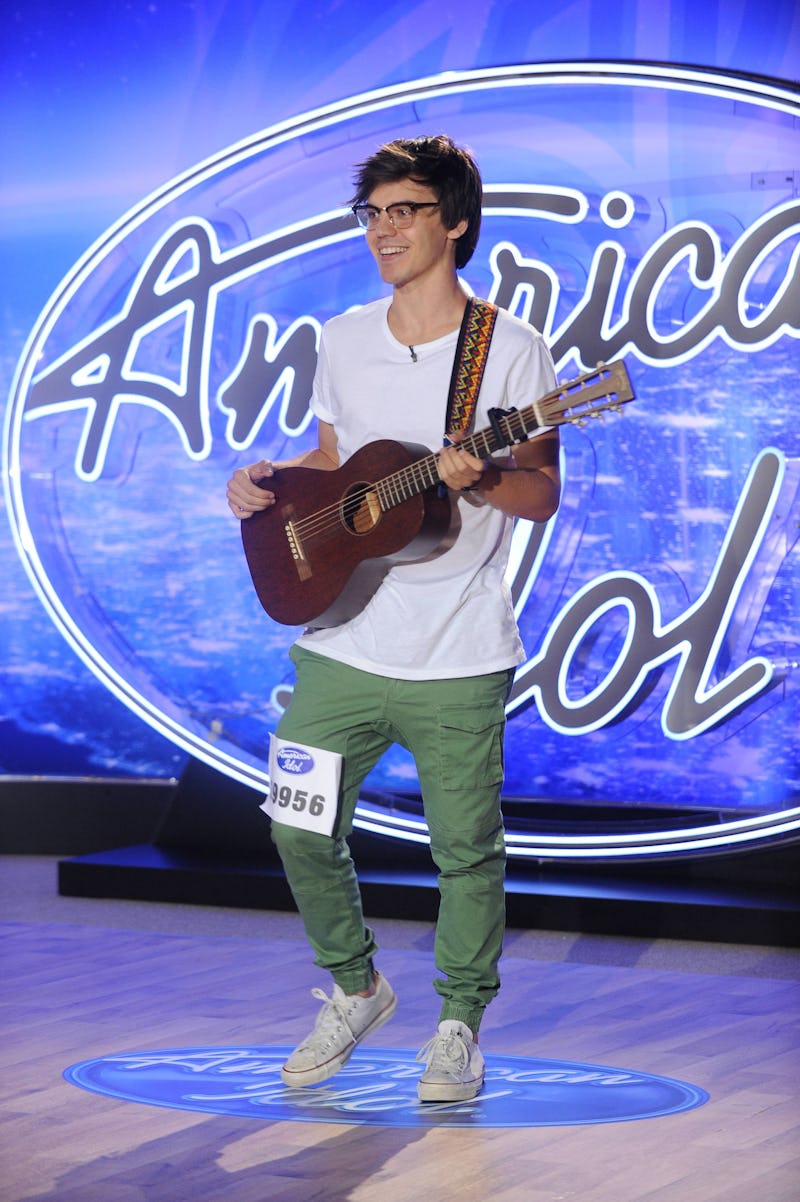 America, I've already found your American Idol and his name is MacKenzie Bourg. Bourg immediately impressed the judges in his initial audition with an original mashup of all their songs, but it was his final Hollywood audition that really stole their attention. The 23-year-old took a big risk by performing his own original song, "Roses," during the Hollywood Solo Round — but it certainly paid off. Bourg impressed the judges with both his vocal talent and songwriting skills and almost definitely secured himself a spot in the Top 24.
Bourg is something special in this competition. Not only is he insanely adorable and charismatic, he's original — and that's something this game is lacking. The best part about Bourg, though, is that he's not SO original that he polarizes the audience. Past artists like Joey Cook and Jax have lost this competition despite their talent solely because they were too niche. Bourg, on the other hand, strikes the perfect balance between original and mainstream. The Louisiana native creates his own music and has a cool sound, but he still fits into the alternative pop/rock scene that's popular right now. He would be a welcome, yet refreshing, to mainstream radio.
While I'm certainly pulling for a female to win this season because it would be a fabulous way to bookend Kelly Clarkson's premiere victory, it's obvious that the women have serious competition in Bourg. If he didn't have the song writing skills he has, the story might be different. But his song writing skills paired with his vocal talents make him a true threat in this competition. It's still early to declare a winner, but something tells me that, as long as Bourg makes it to the Top 24, he'll be the one to watch this season.
Image: Craig Blankenhorn/FOX