Joey Is 'Idol's Most Unique Contestant — Like Ever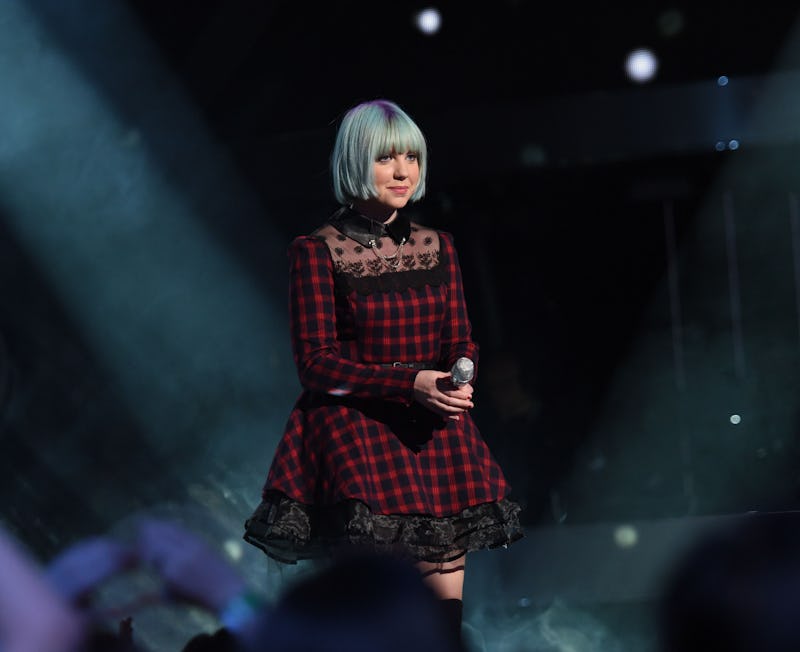 Miss Independent lived up to her title tonight. Joey Cook, American Idol Season 14's own Miss Independent, brought her trademark originality to the Kelly Clarkson song and totally lit up the stage. Seriously, when Clarkson herself tells you your performance will be one of the best of the night you know you're doing something right. The modern jazz singer has captivated America week after week with her original take on modern songs and this week was no different. Cook's style shocked me when the season began and had me questioning if she would make it past the Top 24. But she's proved that her style is something America is digging right now, which is why she will continue to stay in this game until the finale.
It's no secret that this season of Idol is really lacking in talent. There is a clear dividing line between the artists and the karaoke singers and, now that we've reached the Top 8, we're finally seeing the real talented performers edge out the wannabes. Cook has stood out as a true artist in this game since day one. Though I've loved her originality and look forward to her performances every week, I was interested to see how the voters would react to her quirky style. Surprisingly, they have embraced it — or at least it seems that way since she's made it to the Top 8.
Cook has a long road ahead of her in this game — and far beyond the confines of Idol. There is no one like her in the music industry right now and that will help her succeed. The only name that comes to mind when thinking of a comparison to Cook is modern-day Lady Gaga — not the meat-wearing, egg-living Gaga we all knew and were seriously concerned about years ago. Cook and Gaga share the same originality and love for more vintage styles of music — plus they're both newly engaged! Cook is onto something with her new-age jazz movement and I can't wait to watch her music journey — to Idol and beyond.
Image: Michael Becker/FOX