Will Jackson Be In The 'Gilmore Girls' Revival?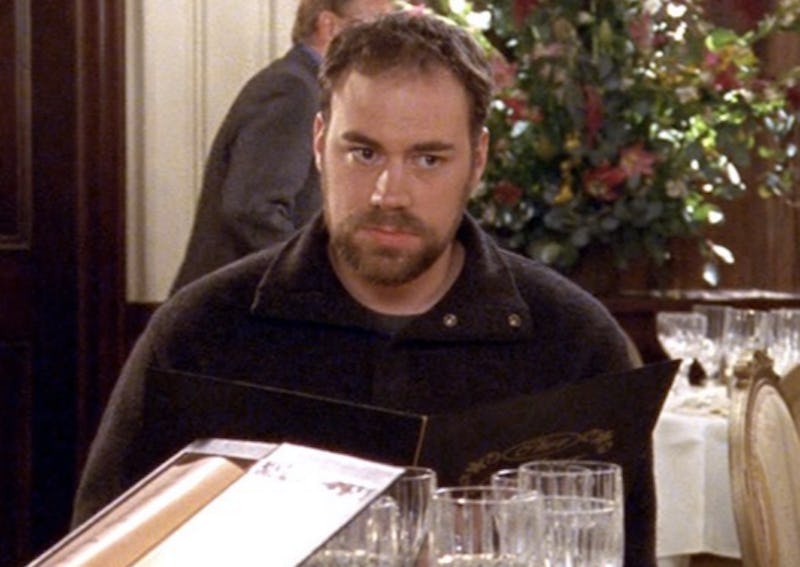 Since it was officially confirmed that Gilmore Girls would be returning for four brand episodes on Netflix, casting announcements have only gotten more and more exciting. While it's been confirmed that all three of Rory's important exes will be back (Logan! Jess! Dean!), news that Melissa McCarthy would not be returning to Gilmore Girls was bittersweet. While I'm pleased as punch that McCarthy has a super cool movie career now, which she has worked hard for, I'd love to see Sookie back in Stars Hollow, and I'm sure I'm not the only one. So where does that leave Sookie's husband, Jackson Belleville? Will Jackson be in the Gilmore Girls revival?
At the end of Season 7, Sookie was pregnant with Jackson's third child (even though he previously lied and told her he'd had a vasectomy). If Melissa McCarthy definitely isn't coming back to Gilmore Girls , then how would her absence be explained, especially if husband Jackson is still living in Stars Hollow? Are there any obvious explanations for the couple's separation aside from the obvious one — divorce? Or, since McCarthy is not returning for the Gilmore Girls revival, does that mean that actor Jackson Douglas won't return either?
No official word on whether Jackson Douglas will return to portray Jackson Belleville, though the actor is very active on Twitter and avidly discusses Gilmore Girls with fans. Recently he said, "I'll have to ask Amy about that," referencing Gilmore Girls creator Amy Sherman-Palladino, giving us a clear sign that he's still very much in contact with the cast and crew.
While we'll have to wait for official confirmation before we start preparing ourselves for Jackson's famous meat rub, there are several ways that Sookie's absence from the series could be explained. For instance, perhaps after baby number three, and Jackson's brazen vasectomy lie, Jackson and Sookie got divorced. If this happened, it's possible that Sookie moved away to start a new life (in Hollywood!).
Another possibility is that Jackson and Sookie are still together, but that Sookie works away from home. Perhaps she is taking cooking classes in Italy, or writing a cookbook in Paris, or working for a famous restaurant in New York. These are all reasons that Sookie might not be in Stars Hollow.
A third option is that one of the characters is dead. I'm sorry to go dark with this one, but maybe Sherman-Palladino killed off Sookie. Or perhaps Jackson died, and Sookie had to move away from Stars Hollow to deal with her grief. It'd be naive to not have a box of tissues ready for new episodes of Gilmore Girls, as feels are sure to be intense.
As we wait to find out if Jackson Douglas is joining the cast of the Gilmore Girls revival, it's probably wise to keep an eye on his Twitter account, for any secret signs of Star Hollow. That's my super secret, meat rub-infused, advice on this one.
Images: Warner Bros. Television; gilmoregirlsforever/Tumblr