The New 'GoT' Teaser Is Everything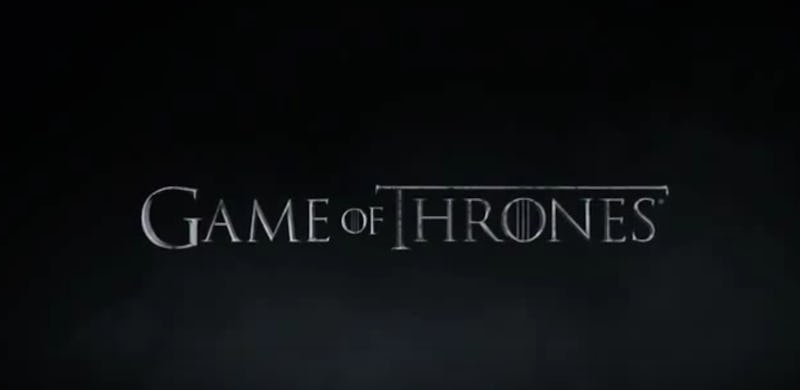 *Stands on soap box* *Clears throat* Attention! Game of Thrones Season 6 might not be premiering until April, but you need to watch the newly released teaser right now. This is not a drill, the fallen Starks are back. They Live! Well, kinda. In fact, while they may be the most sorely missed, they are not the only deceased Westeros citizens that make an appearance in this short yet chilling clip. And by, "appearance" I mean just that. The characters who fans have lost do reemerge, but it's definitely not in the way you thought they were going to, or hoped they would.
If you remember correctly, in the House of Black and White, Arya was faced with the Hall of Faces. In this trailer, viewers get a close-up glimpse of the hall. The camera focuses on the inanimate faces of various dead characters, ranging from Ned, Catelyn, and Robb Stark to Joffrey Baratheon, as memorable quotes from each character rings throughout the hall. It's chilling and unsettling, and as someone who has never read the books, it's downright confusingto me. But it's also intriguing and damning — because not only do we see those three definitely dead Starks, we also see Jon Snow, too. *Clutches heart* I know it's hard to accept. So, sit down and take a deep breath. Because you're going to need to prepare yourself. That's not even the worst of this trailer.
How can that not be the worst part? Well, that's because someone who I didn't suspect was dead at all shows up on the wall. Case in point, the last face we're introduced to looks to be that of Tyrion Lannister. But what does it mean? Is Jon definitely dead? Is Tyrion, the light of my life, also gone? How did it happen? Who let these shenanigans go on? I'm not sure, but what I do know is that I am going to be having a lot of sleepless nights until April rolls around. I need answers!
*Inhales and exhales into a paper bag* You can check out the trailer for yourself below:
Tyrion, my dude, say it ain't so.
Image: Supergeek Bartu/YouTube