11 Reasons Lauren B. Will Win 'The Bachelor'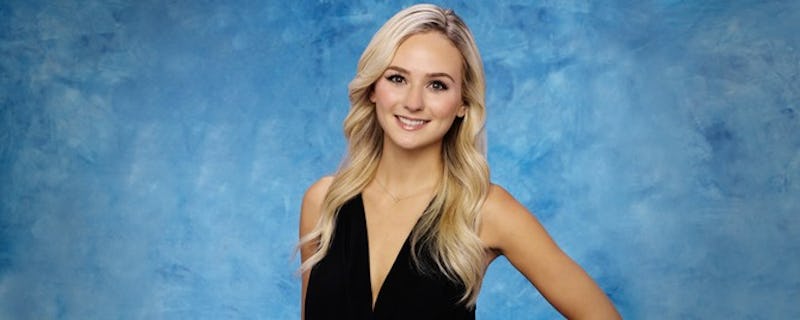 Unless the editing is incredibly misleading (and fans have been thrown off the scene before!), it is pretty obvious that Lauren B. will make it to the end on The Bachelor . There are so many reasons why Lauren B. is going to win Ben's heart. For starters, she has been favored by the Bachelor from the very start, and other contestants have noticed it, commented on it, and admitted to feeling threatened by it.
I know what you're thinking: If it seems so obvious that she is going to win, then she probably won't. After all, why would anyone leave all of that footage in the episodes if there is no intrigue or surprises to come down the pipeline? Well, every time Ben and Lauren B. are together sparks fly, so I can't imagine that there is any footage of them hanging out where they were not super connected. So the alternative would be to just cut out all of that amazing Ben and Lauren B. footage, which would make no sense as far as developing the story line goes. Do you see what I'm saying? I know The Bachelor throws curve balls, but sometimes a choice is obvious because it's true.
Here are a few reasons why Lauren B. is going to win The Bachelor.
1. She Is Not Into The Drama
Lauren does not instigate or perpetuate drama. And it's very clear that easygoing Ben would not be attracted to drama or theatrics. The only Lauren-related issues occur when the other girls become jealous of her connection with him.
2. She Has Always Had Her Name Called In The Top 3 At Rose Ceremonies
Aside from the times when Lauren received roses before the rose ceremony, she has always been in the top three at rose ceremonies. This indicates to me that she is always at the top of Ben's mind.
3. She Is Absolutely Gorgeous
OK, they all are. But just look at her!
4. She Steals The Shine On Group Dates
If Lauren was ever bummed about getting a group date instead of a one-on-one, she didn't let it get her down. She ended up being the only one to spend significant time with Ben when they were swimming with the pigs in the Bahamas and when they were walking around Mexico City. And she's never done this in a pushy way either (cough cough Olivia). Ben just can't resist stealing her away from the group.
5. The Other Women Can Sense It
Lauren has the most obvious connection with Ben, she's been on multiple solo dates, and she has stolen the spotlight during group dates. And the other women have noticed. Many of them have voiced their doubts about their connection with Ben based on comparing it to his with Lauren, and I don't blame them.
6. She Loves To Travel
Lauren is a flight attendant and Ben also enjoys traveling and has done mission work in Honduras. These two could travel the world and help others as a couple!
7. She Is Close With Her Family
Ben has a very distinct set of values and his parents and family are clearly important to him. It is obvious that Lauren has a similar point of view and that they would be a great match integrating into each other's families.
8. She Is Good With Kids
Ben has done a lot of volunteer work with kids and he has made it clear that he wants a family, and Lauren was great with the kids on her date to the Baker Club where Ben has volunteered.
9. She Is A Basketball Fan
Lauren and Ben are both basketball fans. They can go to games and even play each other in one-on-one after all the other ladies are eliminated.
10. She Had An Impromptu Solo Date Without A Date Card
Everyone flipped out when Ben came to the house in his hometown and just asked Lauren to go on a date without formally asking her through a typed out date card. Once again, the jealousy was palpable.
11. She Is The Obvious Choice
Everyone can see it. The connection between these two is undeniable. Fans of the show might be suspicious of predicting Lauren to be the winner because it is "too obvious," but sometimes you just have to give in and realize that she is the "obvious" pick for a reason. Ben and Lauren have such an intense connection and would be the perfect match!
If Ben and Lauren do not end up together, I will be absolutely shocked. They have everything each other is looking for, and these two have an amazing chemistry between them!
For more Bachelor, check out Bustle's Will You Accept This Podcast? below!
Image: ABC