13 Sexy Movies That Are Also Super Feminist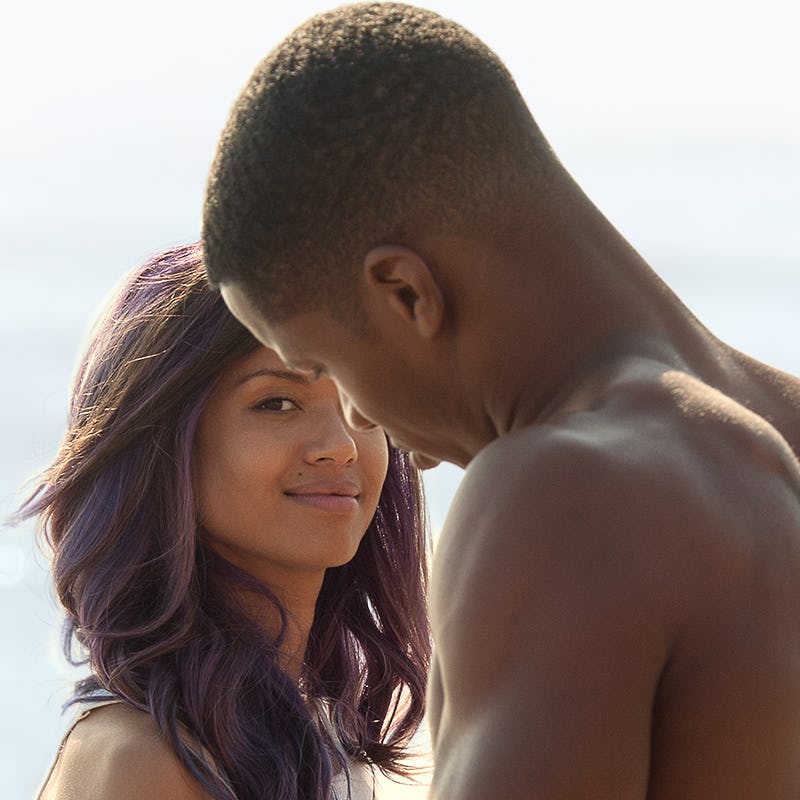 With feminism becoming a hot topic in American culture and politics, the glaring lack of feminist films is becoming more and more obvious. At the same time, the criteria for what makes a film feminist is also changing. For some, the category is broadening; for others, it is only becoming more precise. Can a movie be feminist if it's cast is majority male? What about romantic comedies, are they feminist? Whether or not a film is feminist is almost entirely a matter of perception (though I think we can all agree that movies like The Expendables or Transformers are not feminist). But when it gets really interesting is how audiences want feminist movies to treat sex, or how a movie with a sex factor can be sexy without belittling women. Maybe these 13 sexy movies that are also super feminist will help us figure out the happy medium.
Sexy feminist movies can be scarce, and that's due to the entire Hollywood and movie system. With an overwhelming majority of films being helmed by male directors, the male gaze in Hollywood persists, specifically in hetero-normative love scenes, where the woman is almost always more exposed and manipulated than the man.
1. Y Tu Mama Tambien
Alfonso Cuaron's hit film, Y Tu Mama Tambien, flipped the script on male gaze, indulging in many beautiful shots of the male leads. It also features open discussions about sex and the important of female pleasure — something rarely commented on in film.
Stream Y Tu Mama Tambien here.
2. Black Swan
Black Swan is particularly famous for one racy scene between stars Mila Kunis and Natalie Portman, but the entire film also plays on the idea of women being assigned into two categories: the virgin and the whore.
3. Fifty Shades Of Grey
Fifty Shades of Grey might be ridiculous, but when it wants to be sexy, you bet it succeeds. It's also features many small, feminist details, such as Anastasia's unshaven thighs seen clearly in the first sex scene (a rarity in Hollywood films), or how that same scene focuses precisely on Ana's pleasure, not that of her male partner.
Stream Fifty Shades Of Grey here.
4. Crimson Peak
Crimson Peak is a ridiculously feminist film with a ridiculously sexy ensemble and super hot sex scene. It's really peak sexy feminism as far as modern films are concerned.
5. Magic Mike XXL
Magic Mike XXL is a tough movie to call feminist only because of the scarcity of female characters. Though there are a hand full, they mostly appear in only one or two scenes each. Given that the movie is really about a group of men, it feels strange to call it feminist, but the fact that it was very carefully crafted for a female audience made it superbly feminist. The film used female extras of all shapes, sizes and ethnicities, ensuring that the message that all women are worthy of some sexual attention and love was loud and clear.
6. Beyond the Lights
Beyond the Lights is a super sexy feminist movie. There's a sex scene in it that is set to Beyoncé's "Drunk In Love." Need I say more?
Stream Beyond The Lights here.
7. What's Your Number?
This romantic comedy starring Anna Faris and Chris Evans takes aim at the slut shaming that is all too common in our society. There's also a scene where Faris and Evans plays trip basketball. Feminism: check! Sexy: double check!
Stream Whats Your Number here.
8. Pleasantville
If you haven't seen Pleasantville, you should really fix that right about now. The movie, about a teenage brother and sister duo who get sucked into the brother's favorite 1950s sitcom, explores themes of racism, sexism and sexual repression. One pivotal scene depicts the mother figure, played by Joan Allen, learning about sex and having her first orgasm. An action that, literally, brings fire and color into her world.
9. Chicago
I don't know if I would say that killing your significant other is necessarily a feminist act, but Chicagois really more about women who reject the expectations placed upon them by society. And, yeah, it's pretty sexy.
10. Gentlemen Prefer Blondes
Gentlemen Prefer Blondes might look like a movie about materialistic looking to bag a rich suitor, but it's also a film about two best friends who take control of their own destinies and aren't afraid of pursuing what they want. As for the sex factor, the film was made in 1953, so don't expect any hot and heavy scenes. That said, it stars Marilyn Monroe and Jane Russell, and that is worth a hell of a lot more.
Stream Gentelmen Prefer Blondes here.
11. Working Girl
Working Girl is essentially the definition of a sexy feminist film: a woman grabs an opportunity to get ahead at work, and falls in love with Harrison Ford.
12. Divergent
Divergent probably wouldn't be classified as a sexy film, if only because it's about teenagers in a dystopian world. But sex is an important part of protagonist Tris' journey into becoming an independent woman.
13. Bend It Like Beckham
Bend It Like Beckham, like Divergent, wouldn't necessarily be called a sexy film on its own, but, like most of the movies listed above, Bend It Like Beckham also doesn't shame its female protagonist for going after a man she's attracted to.
Stream Bend It Like Beckham here .
Other than being sexy and feminist, all these films have one thing in common: complex female characters that help inspire women to embrace who they are. Being sexy and feminist will never go out of style.
Images: Relativity Media; Giphy (7); isaacoscar/tumblr; theletters2juliet/tumblr; barbara-stanwyck/tumblr; beneffleck/tumblr; anothergayshark/tumblr; dolaning/tumblr