12 Movies Every Feminist Needs To See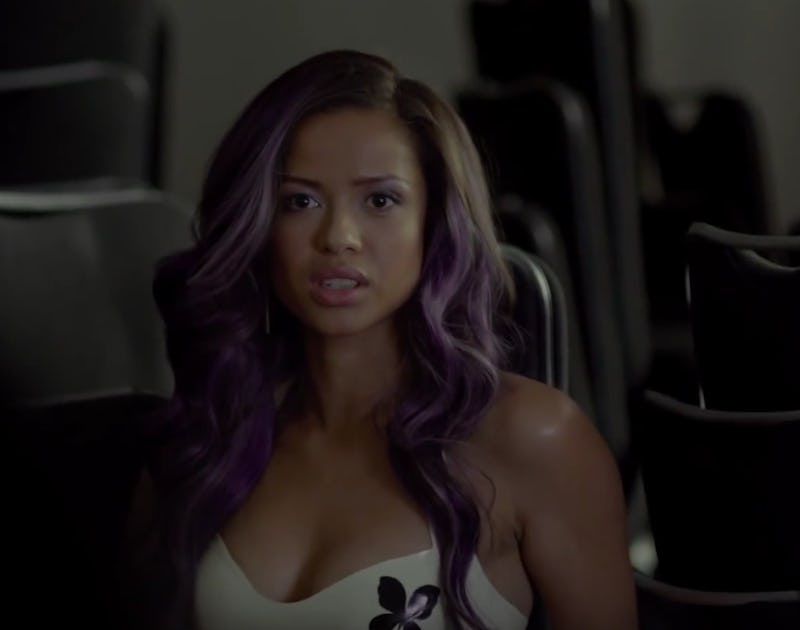 With male-controlled Hollywood's ever-growing influence, it's tough to be a feminist movie lover. It's nearly impossible to find a movie that doesn't somehow treat women as objects. Whether it's insisting on casting "traditional" (skinny, white) actresses or somehow thinking it's perfectly fine to have only one female character in the entire movie, so many films are just not interested in promoting gender equality. That's not to say there aren't feminist movies out there — you just have to know where to find them. So, for everyone tired of the Hollywood "norm" when it comes to representing women, here are 12 movies every feminist should watch.
There is no universal understanding of what makes a movie feminist — no checklist, no requirements — but, let's say that for the purposes of this list, there are only three requirements each film has to meet: 1) It has to empower women. 2) It should hopefully pass the Bechdel Test — an easy way to gauge female representation in film. To pass, movies must have at least two female characters who talk to each other about something other than a man. 3) It has to be good. So, with those criteria in mind, here are 12 movies every feminist needs to watch.
Clueless (1995)
As if I could leave Clueless off this list! Clueless is a must watch for feminists because it teaches women that they don't have to fit into a box, and that not being the best in your class doesn't mean you're not smart or that you're a ditz. Plus, it's a rare movie written and directed by a woman, Amy Heckerling.
Adam's Rib (1949)
Adam's Rib is a hilarious takedown of patriarchal cultural norms, starring Spencer Tracy and Katharine Hepburn as a couple of lawyers who work opposite sides of a case involving a woman who shot her cheating husband. What makes this movie a must-see for any budding feminist is Hepburn's unapologetic performance — she completely dominates the film, and teaches Tracy more than a thing or two about the need for gender equality.
Real Women Have Curves (2002)
Real Women Have Curves helped launch America Ferrera's career in the most feminist and awesome way possible. When I first saw Real Women Have Curves as a young feminist, it taught me that I could love my body and stand up for myself, even if a generation of women are telling me I'm wrong.
Alien (1979)
Alien gave us one of the most feminist action heroines ever in the history of cinema: Ripley (Sigourney Weaver). Sure, there's an inexplicable stripdown towards the end of the film, but for the most part, Ripley's out there kicking alien butt more competently than any of the men on her crew. She's admired, not objectified. Alien is also a must-see because it's where female-driven action movies truly began.
Bend It Like Beckham (2002)
Bend It Like Beckham, written and directed by Gurinder Chadha, is a fun feminist favorite of mine. Yes, two of the main characters get in a fight over a guy, but that's just one, slightly minor plot point in a movie that's really about a girl who is a beast on the soccer field and embracing her identity as a woman not defined by her traditional culture.
The Joy Luck Club (1993)
The Joy Luck Club focuses on the relationships between four Asian women and their daughters as they learn about each others' pasts and discover their identities as women. It's a great feminist film that will have you crying, laughing and marveling at the strength women can share. It will also make you want to call your mother.
Legally Blonde (2001)
Legally Blonde is a great modern feminist film because it exposes how women are taught to constantly be in competition with one another, and therefore taught to put each other into boxes. Elle Woods (Reese Witherspoon) and Vivian Kensington (Selma Blair) are on opposite sides of a love triangle, so they each dismiss the other as an airhead and an ice queen. But, when they start to see new sides of themselves, they allow others to see it too, showing girls everywhere that they don't have to accept whatever labels they're given.
Magic Mike XXL (2015)
I'll admit, Magic Mike XXL barely passes the Bechdel Test, but it's still one of the most feminist movies of the year. It frames male strippers as men hired to give women of all colors, sizes and ages the love they deserve. The diversity of women awarded lap dances in this movie is mind-blowing, and sends the message that all ladies are deserving of love and attention. It might not sound like much, but it's pretty revolutionary when you look at the vast majority of films that show only the most beautiful women in the world (as picked by men) receiving love.
Beyond The Lights (2014)
Another movie from a female writer-director, Gina Prince-Bythewood's Beyond The Lights is a feminist story, wrapped in a movie about celebrity and depression, wrapped in a love story. But, at its heart, Beyond the Lights is about a young woman learning to ask for what she needs, whether it's something physical, like a different hairstyle, or less tangible, like emotional support. What's more feminist than that?
Thelma & Louise (1991)
Thelma & Louise might seem like a movie about two women on the run from the law, but it's really about best friends who escape from society's expectations for them as women. Not only is Thelma & Louise a giant FU to the patriarchy, it's also a celebration of female friendship.
The Hunger Games (2012)
Katniss Everdeen (Jennifer Lawrence) is a pretty bold embodiment of feminism in The Hunger Games. As a loyal sister, brave fighter and bold rebel, she makes it impossible for anybody, especially the men in charge, to ignore her power. It's unfortunate that the film series plays up the love triangle between Katniss, Peeta and Gale, but it also serves to show just how little Katniss cares about romantic entanglements — a rare quality in a female protagonist.
Mulan (1998)
Mulan is the most feminist Disney animated film of all time. Like a lot of women, Mulan fights to break free of the social pressures that come with having a woman's body. She's uncomfortable in her own skin (thus, "Reflection," one of the most heartbreaking of Disney songs), and learns to thrive when she breaks out of prescribed norms by going to fight in the army. Also, like Katniss, she doesn't really care for the prospect of marriage, and she doesn't need it succeed.
Feminist movie honorable mentions: Waitress (2007), Heathers (1988), The Secret Life of Bees (2008), Enough (2002) and Gentlemen Prefer Blondes (1953). Of course, if there's anything a feminist believes, it's that every woman has the right to make up her own mind, so feel free to add your own choices into the feminist movie marathon you know you're going to have.
Images: Relativity Media; Giphy (11); exploadingplant/tumblr