10 Clever Beach Hacks To Try Over Spring Break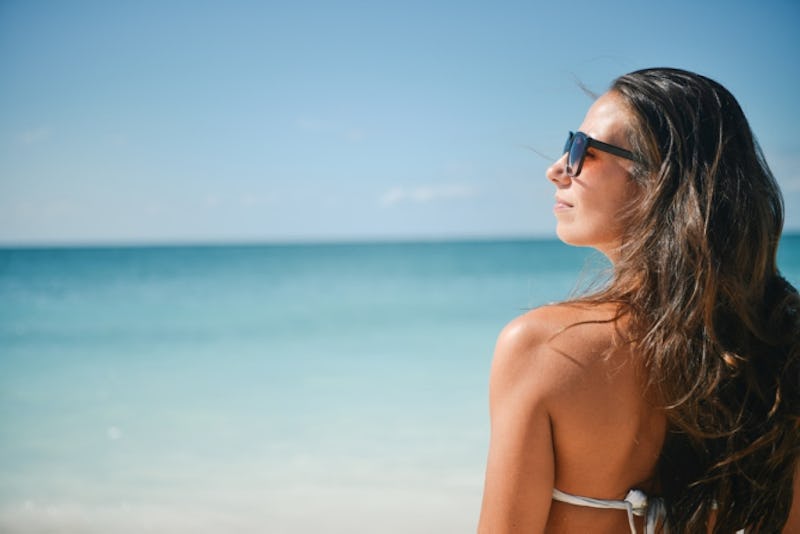 It's finally time to wave goodbye to winter and welcome spring break with open arms. And if you're one of the lucky ones escaping to a warm and sunny place, consider these spring break beach hacks before taking off. These are the kind of tips that sound super simple but happen to have quite the impact.
From protecting your belongings to making things easier for yourself, clever hacks are ideal for making the most of your vacation. You've worked hard for this moment, so live it up! You're totally allowed to forget your adult responsibilities once in a while. Downtime is a must to keep you sane and healthy. And what better way to spend it than at a beautiful beach? Top it off with a new book and some sunshine, and you are good to go.
Fortunately, these hacks don't require rocket science or extra brainpower. They're quick, easy, and inexpensive. They'll also help you stay safe on vacation. By keeping tabs on these hacks before your big getaway, you can also plan your beach packing list beforehand. After all, there's more to the beach than SPF, sunshine, and bathing suits.
Ready to take off? Here's a list of 10 awesome beach hacks for your next trip.
1. Keep your phone in a plastic bag
Resealable (and reusable) sandwich bags aren't just for sandwiches and food. Use one to protect your phone from the elements while you relax by the water. They're also useful for storing things like a portable charger and earphones. Pick up a few different sizes and you'll be ready to hit the beach.
2. Store valuables in "normal" empty containers
Stow away money and jewelry in empty lip balm tubes. You can also hide bigger items, like keys, in food containers and lotion bottles. These items look perfectly innocent to the wandering eye, making your belongings less susceptible to sketchy bystanders.
3. Bring your own lock
If you're lucky enough to visit a beach that has lockers, save yourself the extra fees and bring your own lock. Not only is this safer, but you can leave your things behind with a peace of mind. Just be sure to remember the combination number!
4. Sew pockets on your towels
Take some scrap fabric and stitch pockets onto your towel. This way, your sunglasses, sunblock, and newest read will be nearby at all times. It'll also decrease the amount of sand sneaking into all of your belongings.
5. Use face makeup with SPF
If you decide to wear makeup, go for a product that already has SPF in it. It's the best way to kill two birds with one stone while enjoying the sunshine. Don't forget to apply sunblock to the rest of your body, though.
6. Bring your own snacks
Forget BYOB... go for BYOS. By bringing your own snacks, you won't have to leave the beach. This will limit the need to buy overpriced food and potentially lose your spot. Rice cakes, peanuts, and dried fruit are all great options.
7. Hydrate, hydrate, hydrate
Drinking enough H2O is SO crucial. It's the best way to make sure that you're in tip-top shape during your entire beach jaunt.
8. Use baby powder for removing sand
When you're on the beach, nothing's better than digging your feet into the sand. But when it's time to leave, all of that sand suddenly becomes extremely pesky. A sprinkling of baby powder can help remove all of this in a jiffy. You'll smell pretty nice, too.
9. Bring warm clothes
If you're planning to hang at the beach until the sun sets, bring comfy pants and a long-sleeved shirt. You'll thank yourself once the temperature drops.
10. Pack facial cleansing wipes
After spending hours in the sun, it's likely that you'll feel a bit gross. With a single facial wipe, you'll feel refreshed and (somewhat) clean. My personal favorite? Yes to Cucumbers facial towelettes. These wipes are cooling and smell so good.
Images: Boss Fight; Morgue File; Pexels