'Dirty Dancing' Has A New Johnny Castle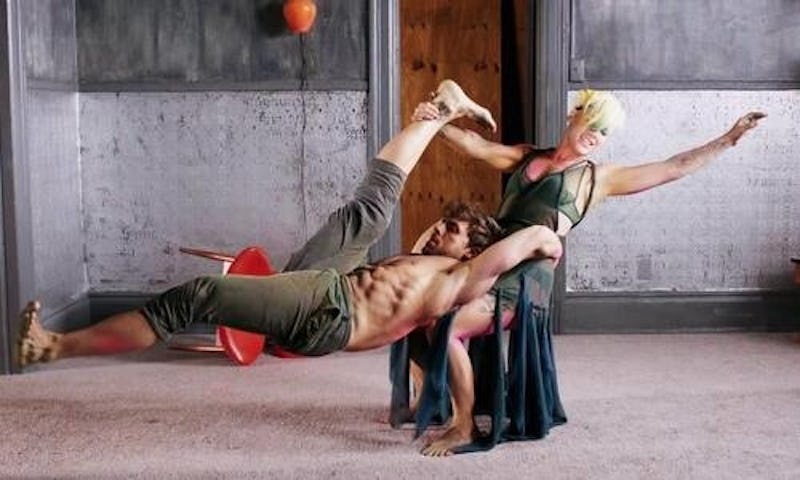 Well, my friends, the time has finally come: The Dirty Dancing remake cas Johnny Castle, and, holy mother of all that is gorgeous, this man an absolute dreamboat. I mean, I literally cannot even put a sentence together about Colt Prattes, the man set to play Johnny in the ABC remake of the 1987 classic, without going a little weak at the knees. Because I had my doubts when I heard that the remake was happening. I think we all did. Abigail Breslin as Baby I can get behind, but who in the world could replace Patrick Swayze — that '80s heartthrob — as working-class misfit, Johnny Castle? I was convinced that finding a replacement for Swayze would be a casting nightmare and pitied the team in charge of finding that guy. But oh my have the casting gods delivered, because Colt Prattes is the total dance package.
I know, I know. You're totally wondering, Wait, who is Colt Prattes? But, rest assured, this huge hunk of a singing and dancing talent is just the man to fill Patrick Swayze's very big shoes. Because, even though he has just a few acting credits to his name, this guy has some serious dance experience. And you know what Abby Lee Miller says about dancers: That they make the best actors.
So, just in case you recognize this guy's stunning moves, you've probably seen him before in one of these gigs.
1. In The Music Video For P!nk's "Try"
Where he officially stole my heart four years ago.
2. On Tour With P!nk
Those stunts weren't fake. Watch the two of them perform them in front of a live audience.
3. On Instagram, Posing Like A Beast
With over 22 thousand followers, this guy is already super famous on the Internet.
4. Being Super Sweet With His Crazy Talented Wife
For someone who looks really tough, Prattes is clearly a big softie. He posts regular messages of love and adoration to his new wife.
5. At The Gym
He's just as talented there, guys.
6. On Stage, In Rock Of Ages
He played Mr. Rock 'n Roll in the Broadway play, so clearly this guy can act.
7. In A Ballet Performance
Not only can this guy get rough and tumble with the best of them, in this video, the dancer performs a pas de deux at the Usdan Center for the Creative and Performing Arts.
See what I mean? Not only is the guy the total package, he seems like the perfect person to play Johnny Castle. I'm so on board for this.
Image: P!nkVEVO/YouTube