It's Time For Jeneve To Leave On 'Idol'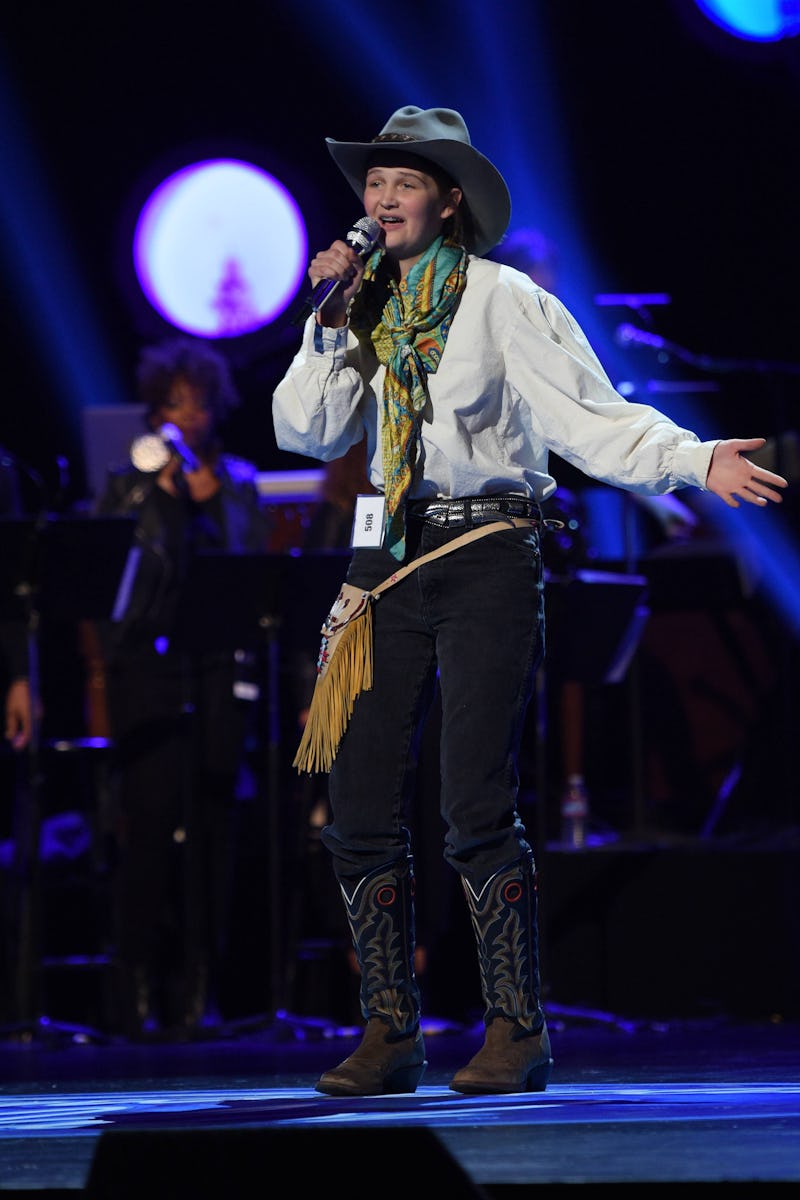 With only six spots remaining in the Top 10 and ten contestants left, four American Idol contestants will sadly be sent home tomorrow night — and Jeneve Rose Mitchell needs to be among them. There's no denying Mitchell's talent, but it might be a little too original for the fans of Idol. The 15-year-old has been polarizing since the beginning, leaving fans divided over whether or not she should stay in the game. The results of tonight's vote will be a true testament of how the fans feel about Mitchell, and something tells me that they won't be in her favor.
Tonight was the night for Mitchell to really show off her skills, but she came up short. First off, she chose the wrong song. "Ring of Fire" was too mature of a song for her voice and it showed as she struggled to hit some of the lower notes. There were parts of the song that were good, sure, but the overall showing wasn't Top 10 worthy — especially since her competition really brought it. Mitchell has done just about all she can do in this game, so now's the time to bow out with dignity.
Mitchell is much different than her competitors, which is totally okay. It's been refreshing to watch a different style of music being performed on a very mainstream stage. But as original and refreshing as she may be, Mitchell's talent just isn't at the same level as her competitors. At age 15, she is far beyond where one would expect her to be vocal-wise, but she still has a long way to go. She might be Idol ready in a few years, but she's not quite there yet. Mitchell has already made it a lot further than many would expect of her, but now that the Top 10 is looming overhead, it's time for her to go.
Image: Michael Becker/FOX