7 Ways To Prevent Sunburn Beyond Sunscreen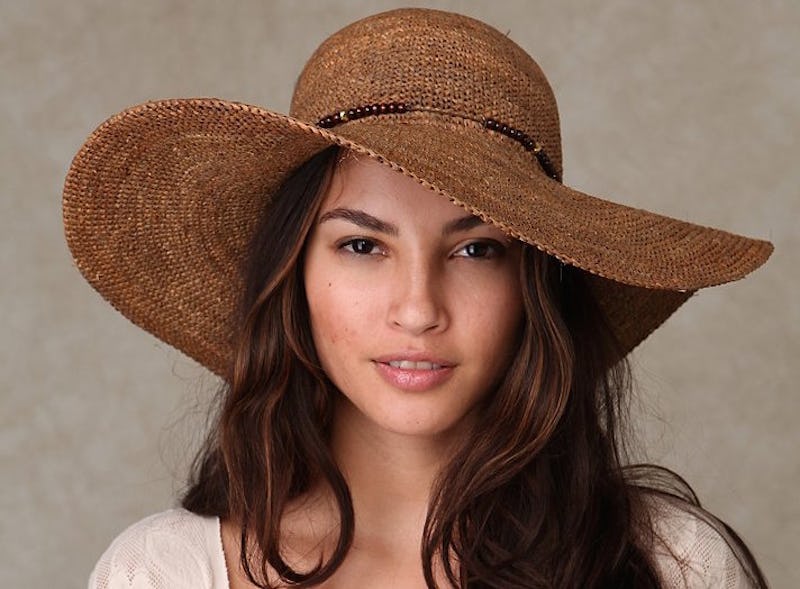 While skipping sunscreen is never a good idea, there are plenty of extra strategies you can use to avoid getting burned now that the sun is getting more and more intense (#praise). Consider testing out all these ways to prevent sunburn beyond sunscreen for the ultimate UV protection. Just because you're a beach bunny doesn't mean you should have to get burned!
Take note though: This article is in no way meant to encourage you to skip sunscreen. As shared in the American Academy of Dermatology, you should apply sunscreen 15 minutes before you go outside and reapply consistently every two hours. This means that, if you're outside at all, you need to rock some sunscreen!
Additionally, picking the right sunscreen for you is a bit of an art form. Make sure to consider whether or not you have sensitive skin, prefer a mineral or chemical sunscreen, and need to cover a tattoo.
Once you've got sunscreen on lock, you can start adding all the additional ways to prevent sunburn into your arsenal against UV rays. Below are all of my favorite strategies, whether you're beach-bound or just strolling down the sidewalk.
Medina Sun Hat, $40, Free People
They're called sun hats for a reason. Protect your face with a big, beautiful one!
Polarized UV Sunglasses, $17, Amazon
Make sure your eyelids don't burn without having to try not get sunscreen in your eyes? Yes, please.
Womens Halter Dress UPF 50, $54, UV Skinz
The chicest way to protect your shoulders is with a cover up with high UPF (ultra violet protection factor).
Giant Beach Umbrella, $51, Impact
Pack an umbrella before a day in the sun so you can access shade and prevent burning no matter where you are!
Kirkland Organic Signature Coconut Oil 24 Oz, $30, Amazon
As shared on RadiantLifeCatalogue, coconut oil releases powerful antioxidants onto skin which "bolsters natural defenses and prevents damage from long term sun exposure."
6. Natural SPF Foods
Natural SPF foods like lycopene-packed tomatoes, which, according to Women's Health, "provide long-term protection against UV-radiation-induced effects," can help boost your skin's defenses.
7. Natural Shade
Even hanging under a palm tree for awhile can give your body a break from the sun's harsh rays.
Want more fashion and beauty tips? Check out the video below and subscribe to Bustle on YouTube!
Images: Courtesy of Brands; Getty Images (2)