Caila Would Be The Youngest 'Bachelorette' Ever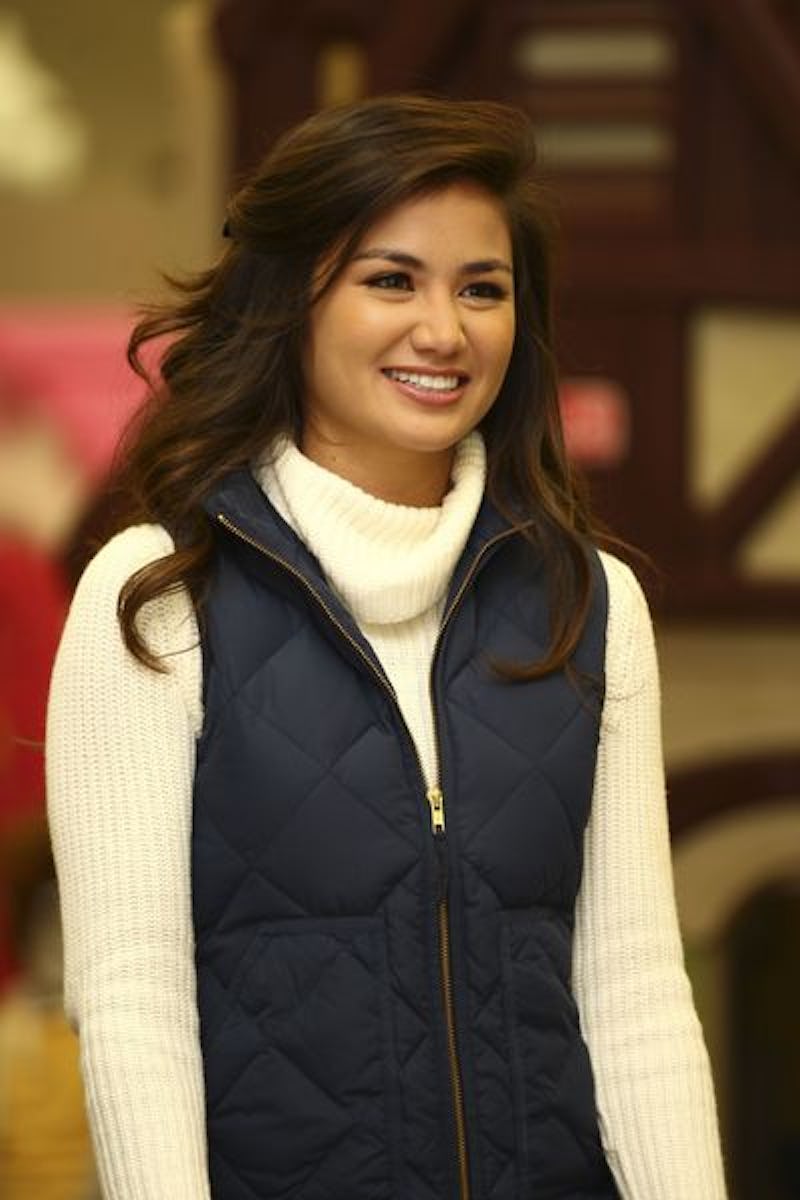 Anyone who tuned in to the Fantasy Suite episode of The Bachelor knows that Caila Quinn was dealt an unfortunate blow. After telling Ben that she loved him while they were in Jamaica together, the 24-year-old software salesperson was sent packing (before the rose ceremony!) because Ben Higgins simply could not return her affections. Though their breakup scene was excruciating to watch, there is a silver lining to all of this: Caila could quite possibly be the next Bachelorette. But, if she is, would Caila be the youngest Bachelorette ever?
When he was chosen to be on The Bachelor, Ben Higgins was 26 years old, making him one of the youngest Bachelors in the show's history (Jesse Palmer was also 26). Ben made headlines when he was on Kaitlyn's season of The Bachelorette due to the fact that he fudged his age slightly. He said he was 26 the entire time, when in fact, he started the show at 25 and turned 26 during filming. According to The Inquisitr, he eventually came clean to her about his actual age during one of their dates, telling Kaitlyn that he'd lied because he didn't want her to think their age difference was a big deal.
You wanna hear something crazy? My birthday was on this show. I wasn't gonna tell you! I was worried, because we never talked about age. And I was like, "I don't want her to think [age is] an issue with me," because it's not at all ... I just didn't want age to ever be a question to you, because I knew there was a difference, but I'd be thrilled to be with you.
Back then, and also now, age does not seem to be of any sort of relevance to Ben, which is simultaneously refreshing and provocative. Though he may not be long in the tooth (was just waiting for an opportunity to use that phrase), Ben's bevy of ladies was also on the younger side. The average age of all of the contestants was just 25.07 years old, which, according to statistics from the US Census Bureau, is about two years shy of the national average age of 27 when women first get married.
At 24 years old, Caila would be the youngest Bachelorette in the show's history. Emily Maynard holds the title of one of the youngest Bachelorettes to date, at 26 years old, but since she was very mature and the mother to a seven-year-old daughter at the time she was on the show, we may have never guessed just how young she actually was. Ali Fedotowsky was also 26 years old when she appeared on the show. Trista Rehn was the oldest Bachelorette, at 31 years old. Still, in general, the show skews on the younger side, and it wouldn't be unheard of for Caila to nab the spot.
I don't think I'm alone in pointing out that Bachelor fans would absolutely love to see Caila as The Bachelorette, whether or not we agree with her seeming eagerness to settle down and get married. It's her life, and if Caila thinks she's ready to get married even at 24, then more power to her for knowing what she wants. And, no matter her age, I know I'll be tuning in for her season if she gets one.
Images: ABC (2)